NCAA Football Betting Sites - Can I Legally Bet College Football Games Online?
The college football season is unlike any other season in sports. For one, they have fewer games than the major sports in the United States, placing an added sense of importance on each matchup every week. This is why there are so many lines provided for bettors at legal college football betting sites. Each game influences the outcome of the season, as a single loss can prevent a team from competing for the national championship or in a prominent bowl game.
With so much on the line, you can imagine that betting on NCAA football just amps up the excitement. But you don't want to just sign up for any regular college football betting site. You want to find the absolute best of the best legal sports betting websites. And of course, you'll need to sign up with legal college football betting sites. But what makes college football betting sites legal?
We answer that and any other question you may have concerning legal college football betting sites on this page. Here, we go over common wager types, popular deposit methods for casual bettors and high rollers alike, and so much more. Everything you need to know about using a legal college football betting site is here on this page.
Current College Football Betting Odds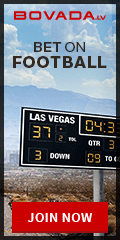 Week 9 of the NCAA football season is here and the hits just keep coming, literally and figuratively. This weekend's matchups are some of the more intriguing that we've seen in a while as the storylines of the season start to solidify: which team will stage this week's upset, how hard will past greats fall, and who – if anybody – can stop the Alabama Crimson Tide? With this much interest being generated in the season so far it's clear that the industry's leading legal online sportsbooks are paying attention, and Bovada.lv – the best of the best in this competitive segment – has got the most comprehensive assortment of current college football betting odds you'll find anywhere.
First and foremost, with Alabama enjoying its bye week, the biggest game on the docket for this weekend is the 102nd Annual World's Largest Outdoor Cocktail Party. The historic matchup between No. 3 Georgia and the University of Florida is making history in a slightly more personal way for the Bulldogs, which are heavily favored on Saturday for the first time in a good long while. Georgia has moneyline odds of -600 to win, whereas Florida will have to make do with odds of +400. Things look a little closer when it comes to betting the spread as, even though Georgia is still a 14 ½-point favorite, the Bulldogs and the Gators each have equal odds of -110 to cover the spread. The total projected score is 44 points, with the "over" side carrying odds of -105 compared to the odds of -115 on "under."
No. 2 Penn State and sixth-ranked Ohio State are also set to square off Saturday afternoon in what should be one of the weekend's more exciting games. The odds are a lot closer on this one than on just about any other game in Week 9, even those between other highly ranked teams, as Ohio State is actually favored with moneyline odds of -220 against Penn State's +180 odds to win. The spread is set at a mere 6 points, but Penn State, which will get the touchdown's worth of a handicap in its favor, has -115 odds to cover compared to -105 odds for the Buckeyes to do the same. The projected combined total score is a whopping 57 points, and the "over" side is listing for -115 odds, whereas the "under" side of the bet will go for -105 odds.
TCU (currently ranked fourth in the nation) is facing another ranked team in Iowa State (25th) this weekend. The two Big 12 rivals are fairly closely matched, given the disparity in their national rankings, though TCU is the obvious favorite in the matchup with moneyline odds of -245 compared to the +205 odds Iowa State has to work with. The spread is set at 49 points but the "over" side of the bet has odds of -105 while the "under" is looking (a little) more likely at -115.
Fifth-place Wisconsin gets to enjoy a breather this weekend against the unranked Illinois, and Bovada doesn't even list moneyline odds on this one. The spread is quite high – four touchdowns high – at 27 points, but Wisconsin has -105 to cover whereas the +27 point Illinois has got odds of -115 to win outright or lose within that margin. As for the total, the bookies are calling for a combined 49 points on the afternoon, with equal -110 odds either way on the over/under.
Clemson, which plummeted from a strong second-place just a few weeks ago, is now hanging onto seventh in the national rankings and the Tigers are set to play Texas Tech on Saturday evening. The Tigers seem to be primed to cruise through this game, with Bovada listing moneyline odds of -600 against Georgia Tech, which lists with +400 odds to win. The spread is set at 14 points, obviously with the handicap on Clemson, but the odds are equal both ways at -110 to cover. Similarly, both sides of the over/under on the projected combined total score of 48 points list with odds of -110.
The Miami Hurricanes have been on a tear lately, and they're up against a woeful North Carolina on Saturday for a noontime game that's more likely going to end up being an afternoon nap for the Sunshine State squad. Bovada doesn't list moneyline odds on the contest, and the spread is set at 20 ½ points (though the odds on both teams to cover is -110), and the projected total is 54 points with the "over" being set at -115 and the "under" with -105 odds.
No. 9 Notre Dame will take on 14-place NC State in a clash between 6-1 teams Saturday afternoon, but the Fighting Irish are walking away with the Bovada moneyline odds of -270 compared to NC State's +230 odds to win. This should be a close game, or at least Bovada's bookies think so, listing the spread at 7 ½ points and listing odds of -105 for Notre Dame and -115 for NC State. The projected total is where things get interesting though, as the bookies are calling for a 58-point combined score, and the listings are –105 on "over" and -115 on "under." Should be an exciting game, and probably one of the best money-makers for sharp bettors if they think NC State has a chance to be this weekend's upset.
Finally, bringing up the rear of today's update, is the somewhat surprisingly value-packed matchup between unranked FSU and Boston College. Florida State showed the most promise of any team nationally going into the 2017-2018 season but a blowout loss to Alabama in Week 1 has left the 'Noles in such a condition that they just can't seem to stop losing. Nevertheless, a game against Boston College on Friday night makes for good betting if you're a sharp bettor. That's because FSU has moneyline odds of -225 compared to the +185 odds for Boston College and the pitifully low spread of 5 points has -115 odds on FSU to cover and -105 on BC to win outright or lose by less than a touchdown. Considering just how disappointing Florida State has been this year, you almost certainly can't go wrong by picking Boston College this time around, especially with a homefield advantage.
College Football Playoff Odds
Bovada's college football playoff odds continue to list Alabama as the top team in the running for the 2018 College Football National Championship with odds of -120. That's not going to change this weekend, as the Crimson Tide get to rest up and enjoy a bye week. The other top five teams vying for second place aren't going to be holding back though as they all have games this weekend in which to make up ground on the steadily advancing and seemingly unbeatable Alabama.
Ohio State Has odds of +500 to win the National Championship, and the Buckeyes are in second place. That just goes to show how soundly 'Bama is trouncing the competition right now. Penn State has odds of +700 to win and take up third spot at Bovada, while Clemson is in fourth with odds of +1,000 to win – the same as Georgia. Notre Dame, which looks to be on a rebound, comes in fifth with odds of +1,800. Nearly every other team is simply out of sight.

How Can I Legally Bet College Football Games Online?
There are plenty of ways that you can legally bet on college football games online. Residents of the United States have two options, the first of which are offshore online sportsbooks. These books are regulated by their own countries, making them legal college football betting sites available to US bettors. These legal college football betting sites are extremely safe to use and have some of the best NCAA football gambling options you'll ever find. When you use an online, offshore sportsbook to bet on college football, you're using a legal college football betting site.
The second, less common option would be state-licensed sportsbooks. These are not widely available and you typically must live in the same state that the site operates from. Regulated sports betting sites are often partnered with a local casino. For example, MGM Resorts in Las Vegas offers a playMGM app for tourists. You can check the website of your gaming commission to learn if there are state-regulated sports betting sites. If not, you can use legal offshore sites for betting on college football.
Top 3 Deposit Methods At Legal College Football Betting Sites
Credit/Debit Cards – Using a credit or debit card to fund your account is a quick and simple way to credit your account and begin betting right away. The transaction is processed the same way that an online payment to a retailer is, so it only takes minutes at most before you are betting on all of your favorite college football teams.
Checks – Checks usually take a few days to reach the legal college football betting sites, but they are extremely reliable and secure. This method allows you to fund your account without having to use an online payment service, which is preferable for some. As a tradeoff for the time it takes to credit your account, Checks usually have high deposit ceilings, giving you the chance to deposit more in a single transaction when you use this method.
Bitcoin – Bitcoin is a digital currency that is perfect for the digitally savvy. Using a bitcoin wallet, you can deposit up to $25,000 to any legal college football betting site in just a few minutes. This method of banking is quick, safe, and adds a layer of privacy, as your wallet doesn't have any personal or financial information attached.
Best College Football Betting Sites Online
With college football being as popular as ever, it shouldn't come as a surprise that sportsbooks place great emphasis on forming a ton of great betting lines. Oddsmakers keep up-to-date on the current games, but also cover many prop bets and futures wagers such as the national championship race.
Check out a few of the top-rated sportsbooks that have plenty of college football wagers to make below, and see if one of them might be the right place for you to create an account and get betting as early as today.
BetOnline Sportsbook - Legally Gamble On College Football Lines, Props + More

If you want a sportsbook that is on top of college football betting, it's BetOnline. They are always one of the first sportsbooks to come out with the week's game odds, giving their bettors plenty of time to research the games and lay down a wager on the winner.
BetOnline has a section dedicated exclusively to college football. Just take a quick look and you'll see that it is one of the most popular sports to bet on the website. This sportsbook accepts players from all 50 U.S. states which is great because college football betting spans all four corners of the map and is big even in Hawaii!
Bovada Sportsbook - Our #1 Rated Legal Sportsbook For College Bowl Betting Lines

Bovada starts right at the top of our college football betting list for several reasons. Beginning with the quality of betting odds offered, Bovada features college football lines for just about every FBS game on the schedule, plus FCS action as well. Updated weekly, bettors can cash in on games lines such as the point spread, moneyline, and game total.
It doesn't stop there though, with team and player props formed for matchups. Bettors can find several dozen prop bets just one a single game, giving complete coverage to the weekly schedule during the season.
SportsBetting Sportsbook - College Football Bettors Welcome In All 50 U.S. States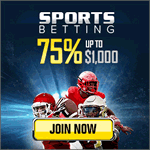 Whether you are a fan of the USC Trojans, the Miami Hurricanes, or everywhere in between, SportsBetting will have the college football betting odds that you are looking for. But now it's more accessible than ever before. As if it weren't easy enough to log on to your computer, college football odds at SportsBetting can now be had through the use of mobile technology.
SportsBetting has a great mobile betting site with all of the options as using the site on a computer. Sign up, deposit, and bet all from your mobile device. The site is compatible with iPhones, other Apple products, Androids, BlackBerrys, and more. Don't worry about missing that 3:30pm kickoff if you're out, simply log on and bet.
5Dimes Sportsbook - Accepts All U.S. Bettors 18+ Regardless Of State Or Legal Age

If you visit 5Dimes you might want to sign up right then and there, because the betting odds are simply fantastic. The wide selection of college football lines at 5Dimes is second-to-none, and that is evident when selecting the week's games. Standard game lines can be found but so too can alternate point spreads, giving bettors plenty of different options for a payout they like.
The extensive amount of betting lines extends over to the props and futures section as well. In fact, 5Dimes has the largest futures section of any sportsbook fielding college football wagers. It's simply the fact that they formulate betting odds that others do not. Check out college football betting at 5Dimes today.
Other Features + Facts About Betting College Football Games Online
Online sports betting sites make it really easy to wager on a game. And if you think that you might be limited in what's offered, think again. The betting sites that you read about above feature all of the lines that you would expect to find in a Las Vegas Sportsbook. In fact you might get more betting options at one of the sites. Some of neat features and odds found online were mentioned above, but we want to expand upon it to give you a better understanding of what you can expect when betting college football online.
Ways To Bet College Football – Online Wager Types & Other Ways To Gamble
College football has basically the same wager types you'd find on an NFL game. You'll go through your regular game lines with moneylines, spreads, and totals. You'll also have a selection of prop bets and adjustable lines that you can add to your ticket. At legal college football betting sites, you'll have access to if-bets and parlay cards. With the new College Football Playoffs, you can lay futures bets on the teams that will make it to the final four, as well as who will become National Champions. There are so many different ways to bet on college football, and you'll find all of these wager types and then some at any of the legal college football betting sites recommended on this page.
Live In-Game Wagering + Mobile College Football Betting
When you think about NCAA football gambling, you probably think you have to get your wagers in before kickoff. And most of the time, this would be correct. But at legal college football betting sites, there is a feature called live betting. This in-game style of wagering allows you to bet on the game while it is on-going, putting you literally in the middle of the action.
Live betting is something that can be accessed from a computer or a mobile betting site. The legal college football betting sites recommended on this page all have corresponding mobile betting interfaces, which allow bettors to place all of the wagers they would on the computer from their smartphone or tablet. If you have a mobile device with internet, you have the capability of taking your favorite college football betting site with you wherever you go.
Betting Odds For College Football - Games, Players, National Championship + More!
College football betting lines cover every aspect of individual games and the overall season. Whether it's something small like a weekly matchup, or something large like the Heisman Trophy or national championship, betting lines are formed. College football odds can be found at just about all parts of the year as well, with national title futures found. Then during the months of the season, it's like an odds explosion with what all can be formed.
College Football Betting Sites FAQs
Do I have to pay taxes on my winnings?
We recommend that you pay taxes on the amount you collect from legal college football betting sites. We recommend this because there is no point in having to owe back taxes and pay extra fees to the IRS. Paying your taxes on your winnings is a part of being a US citizen and is the best way to remain within the law when betting in sports.
How do I request a payout?
You can request a payout by going to the cashier tab of your legal college football betting sites and choosing the method that you want to use for withdrawals. Then, you enter the amount you would like to take out of your account and the book will verify and process this request. Processing may take up to a day depending on whether or not you have bonus funds in your account. After funds are processed, your payout will be sent to you.
How old must I be to wager at a legal college football betting site?
While most online legal college football betting sites will accept players over the age of 18, we recommend that you find the legal gambling age in your state and adhere to that. Adhering to your state's gambling age avoids any problems that may arise when you attempt to withdraw funds.