How To Legally Bet On The World Cup Online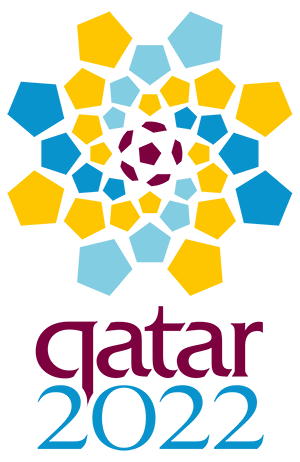 Avid soccer fans in the United States are using top-tier online sportsbooks for legal World Cup betting. Every four years, the premier soccer teams from all over the globe come together to compete in the international tournament. One reason that World Cup betting is so popular is because there are so many opportunities to wager. Bookmakers post World Cup betting odds during every stage, including the qualification rounds. That alone is hundreds of matches to bet on. Once the 32 teams are decided and broken into groups, soccer fans can then bet on the group stage and the play-off round.
Legally betting on the World Cup is as simple as joining an online sports betting site. The only real difficulty is choosing which online sportsbook to go with, since there are dozens of sites to choose from. We can help you pick the best USA-friendly World Cup betting sites, plus go over some common wager types for World Cup odds. By the time you're done reading, you will have all the info you need for legal World Cup betting.
Can I Legally Bet On The World Cup In The U.S.?
You can legally bet on the FIFA World Cup in the US, provided you do so with reputable sportsbooks. If you are in Nevada or New Jersey or Mississippi (or any other state that has legalized sports betting since the Professional and Amateur Sports Protection Act, or PASPA, was overturned by the Supreme Court), you can walk into any local sportsbook to start betting on the tournament.
Residents that don't have convenient access to land-based, in-state sportsbooks can use offshore online sportsbooks for legal World Cup betting, as the sites are licensed in gambling-friendly jurisdictions. There are no federal laws that prohibit using offshore sports betting sites for betting on the World Cup and other events, which is why bookmakers like BetOnline and MyBookie are top sites that accept residents of all 50 states.
Ways To Bet On The World Cup
There are several ways to bet on the World Cup, whether it be betting on individual matches or wagering on your favorite team to win the World Cup. Knowing which wager type to go with is the key to making a profit with legal World Cup betting. Here are a few of the common bet types that you can make on the FIFA World Cup:
Straight Moneyline
The straight moneyline bet is the most straightforward of all World Cup wagers. You will simply bet on whichever team you expect to win a given game. If you bet on the favored team, expect a smaller payout. Betting on the underdog, of course, comes with its risks but, it also has a bigger reward. Here's an example of a straight moneyline scenario in the World Cup: If Argentina has -125 betting odds against Croatia, they are the favorite, and you must bet $125 to win $100. If Croatia has +350 betting odds for the same game, they are a big underdog, so a $100 bet would win $350.
Totals Bets
Totals are a common wager type when it comes to legal World Cup betting. The bookmaker will assign a total number of goals to be scored by both teams for the entire game. You can bet on whether the actual total of the game will be over or under this amount. This is why totals are often referred to as "over/under" bets. For example, if the game total is set at 2.5 for Spain vs Brazil and you believe that 3 or more goals will be scored, bet the over. If you predict 2 or fewer total goals, bet the under. Totals bets come with associated moneylines, and both sides of the bet will usually carry the same moneyline (which is almost always -110, meaning you must risk $110 for a $100 payout).
Spread Betting
Spread betting is where the bookmaker chooses a certain number of points that a favored team must win by, or that an underdog must lose by. If the spread is -1.5 for France in their game versus Australia, for example, this means that France must win by at least 2 goals to cover. Because the spread for Australia is +1.5, the Aussies can lose by 1 goal or win the match outright in order for them to win the bet. Spread bets, like totals bets, have attached moneylines on both sides of the bet, usually set at -110.
World Cup Props
Bookmakers post hundreds of World Cup prop bets to add more entertainment and wagering opportunities during the tournament. Proposition bets are wagers on outcomes other than the final score of a game, and can be on players, teams, or the event as a whole. Some of the World Cup player props at legal betting sites might include odds on total assists, or the over/under for shots on goal. During the game, you might also see props on the first team to score within 90 minutes or the total goals for your favorite team. It would be impossible to cover every single World Cup prop bet (since there are literally thousands throughout the course of the tournament), but here are some of the most popular World Cup props:
Odds To Advance
FIFA World Cup Outright Winner
Group Winner
Time Of First Goal
Continent Of Winner
Player To Score At Anytime
Correct Score
#1 RATED!
Bovada Sports - New Players Get 50% - $250 Bonus; No MD, DE, NV, NJ Players
Bovada is one of the best online sportsbooks for legal World Cup betting. The trusted bookmaker caters to American soccer fans, with deposit options like Bitcoin and credit cards (including American Express) and withdrawals that are 100% guaranteed. Of course, Bovada offers numerous World Cup betting odds on the qualifiers and the finals, as well as hundreds of props for every day of the tournament. There are plenty of ways that you can legally bet on the World Cup at Bovada, including in-game wagering during matches.
Right now, if you bet on the World Cup at Bovada and deposit with Bitcoin or Bitcoin Cash, you can get a huge instant bonus. The Bitcoin Welcome Bonus will match your deposit by 50% for up to $500. Bovada also offers a standard welcome bonus for sports bettors that matches first-time deposits at a rate of 50% up to $250, which is great primarily due to its industry-leading 5X rollover requirement.