Legal Pennsylvania Sports Betting Sites
With legal Pennsylvania sports betting sites opening across the state, these days many people are trying to find the best venues with the best odds. Even though Hollywood Casino at Penn National Racecourse was the first sportsbook to open, many other establishments have since jumped onboard to get a share of the industry as well. Steelers fans in the Pittsburgh area can travel to the city to place their bets at Rivers Casino. On the other side of the state, Eagles fans the Philadelphia area will have casino options both in the city and around neighboring towns.
However, while these land-based sportsbooks might be convenient for some, they provide a barrier to the activity for many in the state's more central or rural areas. It's because of this reason that when state lawmakers approved this gaming expansion, they provided sports betting licensees with the option of creating their own online wagering platforms. Those licensees have yet to take advantage of that ability, but legal betting sites in PA still exist. Those websites are operated offshore and have been serving PA residents for decades. We'll discuss how they are able to do so as well as break down the state's gambling laws, horse racing laws, and lawmaker's stance on daily fantasy sports.
Pennsylvania Sports Betting Laws
Even though many states are just now starting to introduce bills and potential legislation to legalize sports betting, PA was years ahead of the game. Back in 2017, Representative Jason Ortitay introduced PA H 271,a House bill that would legalize gambling on sports in the event that the federal law PASPA got overturned. The bill was signed into law in October of that same year. Then, in May of 2018, PASPA was repealed and sports betting became officially legal in the state.
The Pennsylvania Gaming Control Board was given the task to create regulations, approve applications, and will continue to oversee the industry moving forward. All licenses were granted after paying an initial $10 million-dollar fee and the number of sportsbooks in PA still continues to increase throughout the second half of 2019.
The law also allowed mobile betting to exist in the state. PA residents (and tourists looking to get in on the action) don't need to register in person, as seen in some states. Keep in mind however that federal laws prevent the sportsbooks from accepting action outside of PA state lines. Therefore, with the geolocation technology, the book will only allow you to submit a wager when you are physically inside the state. This does not apply to online offshore sportsbooks since there is nothing in the state or federal laws that restrict offshore betting locations.

The Legality Of Sports Betting In Pennsylvania
When it comes to who you can wager on, PA sports betting laws give you a little bit of leeway. You can place wagers on any professional or collegiate team located in-state or out of state. The wagering types available at land-based casinos will be the same as what you will find on the mobile betting platform. This includes (but is not limited to) straight bets, futures, props, teasers, and live-betting. If you use an in-state platform, you will still be able to review the betting lines and your account information from out of state, but as mentioned above, no betting action will be accepted.
Where To Legally Bet On Sports In Pennsylvania
If you enjoy the physical sportsbook experience more than betting online, you will find several options in PA that will suit your needs. Each one of these sports betting venues comes with a different aesthetic and different location so you can find a gaming establishment that's either convenient for you or as luxurious as your heart desires. Even though the number of casinos accepting sports bets in the state continues to grow, offshore sportsbooks are still the most common way for players to bet on sports and definitely provide the best odds. Most sports enthusiasts will use the local books to bet on the local teams heavily influencing the vigorish or even moving the line in general. Still, these are the options for legal sports betting in Pennsylvania.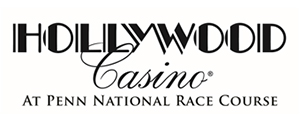 Hollywood Casino at Penn National Race Course
777 Hollywood Blvd, Grantville, PA 1702
(717) 469-2211
Just outside of Hershey and about 15 minutes north of Harrisburg sits Hollywood Casino at Penn National Race Course. "It's always game time here" is their slogan, which is fitting considering they are open until midnight or later every day. Located on the second floor near the Skybox Sports Bar, you will find the sports betting lounge featuring a 50' wall space dedicated just to watching games. Additionally, the book has monitors displaying live odds and soon enough, you will be able to sit in the lounge itself. Until then, make a wager and head over to the Skybox to grab a cocktail or food item.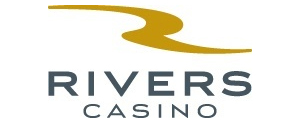 Rivers Casino
777 Casino Dr, Pittsburgh, PA 15212
(412) 231-7777
Rivers Sportsbook opens as early as 9 am on the weekends and will stay open past 2 am on select nights. This was the first sportsbook in the Pittsburgh region and has an elegant feel to it. Their lounge style seats face a plethora of TVs displaying the betting board and you can make as many bets at the ticket window as you'd like. Horse racing is not available at the book but you can find it easy to bet on sports such as football, baseball, and basketball at the ticketing window through a ticket writer or by a self-service kiosk. Located next to the 446 Club, Rivers Sportsbook makes betting on any sporting event a fun hobby.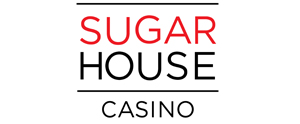 Sugarhouse Casino
1001 North Delaware Ave, Philadelphia, PA 19125
(877) 477-3715
"Philly loves a winner" and you can become on at Sugarhouse Casino. Join the book during a Phillies baseball game and find drink specials and hot dog deals within the lounge. The sportsbook also has a full menu, which includes pizza, burgers, chicken wings, French dips, and a variety of cocktails. Of course, you can also get a Geno's cheesesteak or breakfast, which can be ordered through your phone or from the server. Away from the food, Sugarhouse was Philadelphia's first sportsbook and is in the process of creating a permanent sports betting lounge. Until then, bettors are able to request a seat at the sportsbook in any of the plush seats that face over two dozen TVs.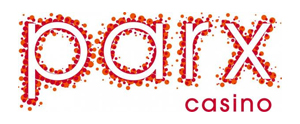 Parx Casino
2999 Street Road, Bensalem, PA 19020
(888) 588-7279
Luxury is the only word that comes to mind when discussing Parx Casino sportsbook. The hundreds of comfortable stadium seats as well as private television monitors, a tv wall extending one entire wall of the venue, and ticket windows, self-service kiosks, and mobile betting make spots betting extremely easy. This is only planning in the works at the current moment, but betting is available in the meantime at the Bensalem location. Betting types range from spreads, moneylines, over/unders, props, parlays, and teasers across a variety of professional and collegiate sports such as basketball, golf, soccer, MMA, and much more.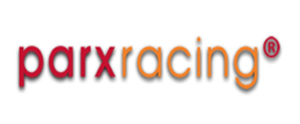 South Philly Turf Club
700 Packer Avenue #2, Philadelphia, PA 19148
(215) 551-8270
The South Philadelphia Race & Sportsbook is located directly next to the Phillies home field, the Eagles home field, and the Flyers/76ers home ice/gym. Betting comes in a variety of choices, as straight bets, props, parlays, and more rule the book, which is open until 11 pm or later every day. Of course, you can also find great food items throughout the casino, but the Turf Club offers stadium food, pizzas, and even baby back ribs. Be sure to grab a bite and a seat to watch the hometown teams with all of the local fans.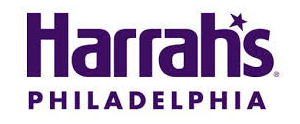 Harrah's Philadelphia
777 Harrah's Blvd, Chester, PA 19013
(800) 480-8020
The Book at Harrah's Philadelphia has everything and more you need to bet on sporting events and enjoy the games simultaneously. The casino boasts its better-than-stadium lounge seats as well as provides high-top tables and custom bar seating for those looking to get in on the action. With 45 TVs throughout The Book, whatever you are looking for will be showing somewhere. Be sure to grab a drink behind the brick bar or grab a seat near the table games. The sportsbook is open starting at 11 am (10 am on the weekends) and closes whenever the games are over.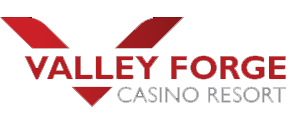 Valley Forge Casino Resort
1160 1st Ave, King of Prussia, PA 19406
(610) 354-8118
The FanDuel Sportsbook at Valley Forge Casino Resort is open but has plans to expand the area. With seven betting windows, over two-dozen TVs and tickers posting the latest odds, you will surely enjoy what FanDuel has to offer. From betting on pro baseball to boxing and even motorsports, FanDuel does not limit the types of wagers nor sporting events you can bet on. The book is open until 1 am during the week, 2 am on Friday and Saturday, but closes before midnight on Sunday; however, these hours are subject to change depending on the flow of betting and game schedules.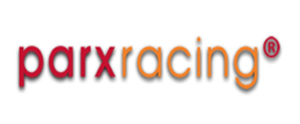 Oaks Race & Sportsbook
600 Cresson Blvd, Oaks, PA 19456
(610) 650-0100
Located just north of Valley Forge National Historic Park, this sportsbook isn't as fancy as the bigtime casinos, but it certainly gets the job done. Whether you decide to sit at the bar or at one of the few dozen four-tops, you will have a great view of both the odds board and the TV screens. This is the place to go if you want betting action on horses and sports, as the venue serves as an off-track betting parlor as well. Renamed in March 2019 from Valley Forge Turf Club, the Oaks Race & Sportsbook offers action on college sports and plenty more professional sports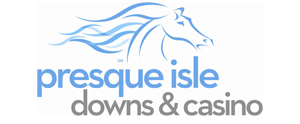 Presque Isle Downs & Casino
8199 Perry Hwy, Erie, PA 16509
(866) 374-3386
Owned by Churchill Downs, the Presque Isle Casino offers a BetAmerica branded sportsbook. With 50 self-service sports betting kiosks located throughout the casino, betting on sports at Presque Isle is extremely simple to navigate. The sportsbook itself opened on July 24 for the required two-day trial period and fully launched operations on July 26, 2019. Comprising of over 1,200 square feet, the sportsbook at Presque Isle is located next to the poker room and the simulcast horse racing area. If locating the area is becoming difficult, look for the 50 HD TVs surrounding the lounge.
Legal Age To Bet On Sports In Pennsylvania
According to state law, the legal age to bet on sports in Pennsylvania is 21, which is also the state's casino gambling age. For mobile betting within the state, an age of 21 is still required. The online offshore sportsbooks that many residents use now only accept players that are 18 or older. However, even though it might be tempting to get a three-year head start using this option, it is always recommended that you stick with the gambling ages assigned by the state.
PA Sports Betting FAQ's
Are Online Sportsbooks Safe To Use If You Live Pennsylvania?
Absolutely. The Pennsylvania law allows residents to use online sportsbooks no matter where they are located in the state. There are also no penalties set for people that prefer to use online offshore sportsbooks instead of ones regulated by the state. The state also has no jurisdiction over the operations of these sites because they are housed in other countries.
What Should I Do If My Bank Didn't Process My Credit Or Debit Card Deposit?
There is no need to panic in this scenario. If you are using online offshore sports betting sites this may occur because of a federal law known as the Unlawful Internet Gambling Enforcement Act. The law sounds scarier than it actually is and doesn't truly affect PA sports bettors. The best course of action to take in this scenario is to call the sportsbook cashier and explain your dilemma. They'll usually be able to processes your deposit in a second try and if not can accept deposits through alternate means.
What Is The Best Way To Fund Your PA Sports Betting Account?
The best way depends mainly on how you plan to bet. When it comes to online sportsbooks, each method comes with its own minimum and maximum deposit amounts. Each deposit method also varies in the amount of time it takes to reach your account. The good news is that you'll have plenty of options which include using a Card, mailing a check, or even using cryptocurrencies. As for land-based sports betting casinos in PA, you may be more restricted as to how you can make bets. For example, Rivers Casino will only accept cash deposits and require a five dollar minimum.
Do Pennsylvania Sports Betting Sites Have Odds On Football?
Yes, of course. All of the PA sports betting sites available now have odds on both NFL and college football teams in the state. You even have the option to parlay your bets across both levels of football. This means that if you believe the Nittany Lions and the Eagles are going to win in the same weekend you can bet on it.
Do Legal PA Online Sportsbooks Have Live Betting?
Yes, all of the top legal PA online sportsbooks a live betting feature. This allows users the ability to place wagers on key stats as the game unfolds in real time. Meaning that you could be watching a 76rs game and bet on whether or not a player will score a certain number of threes before they even shoot the ball. These odds change as the game progresses so you will have to be quick and vigilant when using this method. The same goes for all of the land-based sportsbooks in Pennsylvania. Each of them offers in-game wagering, but for some of them you will have to physically place that wager at one of their betting windows. This may slow you down and cause you to miss the best possible odds.
Can I Have More Than One Online Sportsbook Account In Pennsylvania?
Not only can you have more than one sports account in PA, it's actually encouraged. Each online sportsbook comes with their own betting lines and can vary from site to site. Being a member to multiple sites will allow you to shop lines and find odds that you're most comfortable betting on. When comparing these lines to ones being offered at land-based PA sportsbooks you will usually find that the vig is lower for home teams, giving you a chance to win more when betting on the Eagles, Penguins, Phillies and other PA teams.
Betting On Horse Racing In PA
Betting on horse racing in Pennsylvania has been legal ever since the Race Horse Industry Reform Act was signed into law in 1959. Title 3 Subchapter B offers a comprehensive guide as to the legality of pari-mutuel wagering and the rules of the activity in the state. All the racetracks must adhere to the State Horse Racing Commission and must obtain a license from them in order to offer bets on their races. PA racetracks do have the freedom to offer interstate simulcasts so that you can bet on races that are happening outside of Pennsylvania. You also don't necessarily have to be at the race course either because off-track pari-mutuel wagering is legal.
However, horse racing in Pennsylvania is something that you may want to see in person. The state is home to top-notch racinos such as the Hollywood Casino at Penn National Race Course, Presque Isle Downs and Casino, and the Meadows Racetrack and Casino. There you will be able to watch live races but also have access to luxury simulcast areas, fine dining, and bar options as well. If you're not able to make it to one of these racinos, the same offshore betting sites that will accept your sports bets will also have the same quality racebooks available as well. This makes horse race betting in Pennsylvania available anywhere you have an internet connection.
The Status Of Daily Fantasy Sports In Pennsylvania
Daily fantasy sports in Pennsylvania became officially regulated in May of 2018. The Pennsylvania Gaming Control Board (PGCB) oversees the DFS industry in the state and charges operators a license fee of $50,000 for every five years and a 15% tax of all gross revenue generated by the activity. Businesses such as FanDuel and DraftKings were more than willing to pay this cost and have been legally serving PA residents ever since. However, one of the major operators in the country, Yahoo DFS, did not in apply for a license when granted the initial opportunity. When they did join the mix of legal options the very next month they ended up reporting a loss and demanded a refund from the PGCB. Even though daily fantasy sports got off to a rocky start in PA, the industry is now thriving and is a fun way to bet on sports with friends, co-workers, or family.