Legal Rhode Island Sports Betting Sites
Legal Rhode Island sports betting sites give residents an exciting way to get in on sports wagering action. The state has an overall gambling-friendly outlook, with sports gambling being the latest addition. This is thanks to the fact that the Professional and Amateur Sports Protection Act (PASPA) was overturned in early 2018. Once that law was removed, Rhode Island quickly made sure that they could open sportsbooks as fast as they could. Now along with legal betting sites, there are brick-and-motor sportsbooks available and there is legislation that recently passed that will include state-licensed online wagering. You can use offshore sportsbooks right now to satisfy your sports betting needs until that happens.
As you read on this page, we will discuss a number of different topics relating to Rhode Island betting sites. We will talk about how the laws are currently laid out in the state and the overall legality of sports betting in Rhode Island. You will also learn about laws that you should be aware of if you want to make a wager, such as what is the legal age in Rhode Island and what mobile wagering is like within the state. Finally, questions about which of Rhode Island's favorite teams you can bet on will be answered. By the end, you will have all the information you need to have the best sports wagering experience in Rhode Island.
Rhode Island Sports Betting Laws
Thanks to RI HB 7200, sports betting became legal in Rhode Island. The bill allows for brick-and-motor sportsbooks at both of the Twin River Casinos. The sportsbooks in the state are regulated and operated by the Rhode Island Lottery and IGT helps operate sports betting in these casinos. As a result, the tax revenue is split between the state, IGT, and the Casino. Rhode Island receives 51 percent of the revenue, IGT gets 32 percent, and the remaining 17 percent goes to the casino.
The use of online sports betting is available to Rhode Island residents and tourists. The state also passed RI SB 37 which authorized and legalized state-licensed online and mobile sports betting options. Just like with the land-based form of sports wagering, online sports betting has the same taxation rate. Bettors will need to register their account at the Twin River Casinos before they are allowed to use their Lottery-run mobile app. After registration, bettors are free to use their app from anywhere within the state of Rhode Island.
Due to federal laws, using the app outside of the state will not be permitted. The bettor themselves are not breaking any laws by trying to do so, but the sportsbook has regulations that they must follow. With this, they geolocate the location of the mobile device and restrict any action coming in from outside of the state. Instead, bettors can turn to offshore online sportsbooks for the convenience. These books accept wagers from anywhere in the country and also offer a more diverse array of betting lines and odds.
The Legality Of Sports Betting In Rhode Island
One thing to be keenly aware of is that you can bet on sports legally in Rhode Island both online and in land-based locations. After PASPA was overturned in 2018, Rhode Island wanted a quick launch for sports betting. Even though they aimed to launch sportsbooks on October 1st, the launch date was missed due to some complications and ended up missing a good portion of the football season. Nearly two months later on November 26th, the first sportsbook in Rhode Island was launched. This measure did not include online and mobile wagering though. The state had to wait until months later before they could pass RI SB 37 which will allow for online and mobile sports wagering in the state. You can still bet online using an offshore online sportsbook. These sportsbooks are not operated by the state and they are based in other countries. You will not get in trouble for using these websites as well.
Where To Legally Bet On Sports In Rhode Island
There are two locations where you can find a land-based sportsbook in Rhode Island—the River Casinos in Lincoln and in Tiverton. Since both casinos are operated by the same company, what you find in Lincoln is what you will get in Tiverton. Both casinos offer wagers on football, basketball, baseball, hockey, soccer, boxing/MMA, auto racing, and golf. You can bet on either professional games or college games in a number of these categories.
Do be aware that you cannot bet on Rhode Island college teams while you are at these facilities. That means that betting on Providence is not an option come March Madness unless you use an offshore sportsbook. These sites offer odds on all NCAA teams and other popular leagues as well. If you do want to visit a local RI sportsbook to get in on other action, just visit one of the locations below: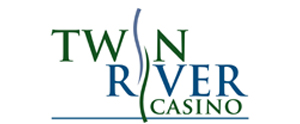 Twin River Casino (Lincoln)
100 Twin River Rd, Lincoln, RI 02865
(401) 723-3200
Twin River Casino was the first location in Rhode Island to launch a sportsbook. Being the first in the New England area meant that Patriots fans especially have made Twin River their go-to spot to watch the team play each Sunday during the Fall. The sportsbook features over 100 TVs displaying all the latest sports matchups and updated odds. The sportsbook is also powered by William Hill, one of the biggest names in the entire sports betting industry so you know you're getting all of the best betting lines.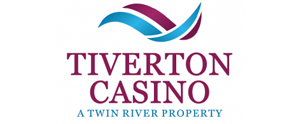 Twin River Casino (Tiverton)
777 Tiverton Casino Blvd, Tiverton, RI 02878
(401) 816-6165
Tiverton Casino was the second and final sports betting facility to open in the state of Rhode Island. The popularity of this venue is unmatched in the New England area as Football Sundays can have lines that stretch out of the door from so many sports betting enthusiasts trying to place their wagers. The casino does more than their fair share to help accommodate for all sports bettors, no matter what level of experience they are at. They offer betting odds for all the major sports in the country as well, so no matter if you want to bet on a team that's playing in a completely different time zone, you can at Tiverton Casino.
Legal Age To Bet On Sports In Rhode Island
If you live in Rhode Island and you want to know how old you need to be to place your sports bets, then you are in luck. Rhode Island is one of the few states where you can start gambling at the age of 18. This includes sports betting as well. Because the legal is 18 for land-based sportsbooks in Rhode Island, this also includes going to an online offshore sportsbook. So long as you are older 18 or older, you can place your sports bets without worrying if you are breaking the law or not.
Rhode Island Sports Betting FAQ's
Are Online Sportsbooks Safe To Use If You Live Rhode Island?
Online sportsbooks are absolutely safe to use in Rhode Island. Right now, Rhode Island has even legalized state-licensed online sportsbooks for you to use. But offshore online sportsbooks are already available and accept Rhode Island sports bettors every day. They are safe, reliable, legal, and have been used by Rhode Island sports enthusiasts for decades.
Has Anyone Been Arrested For Sports Betting In Rhode Island?
Even when sports betting was considered unlawful in the eyes of Rhode Island, there has been no instance where anyone was arrested for sports betting. Most laws that Rhode Island had in place were to target unlicensed sportsbook providers. But now, the state has gone ahead and fully legalize sports wagering so there is absolutely no chance that you will get arrested for sports betting in Rhode Island.
What Is The Best Way To Fund Your Rhode Island Sports Betting Account?
If you are visiting one of the Twin River Casinos in the state, you can use traditional methods to make your bets, such as cash or credit card. But if you are using an offshore Rhode Island betting site, it is easiest to use electronic methods. These include using cards or you can use cryptocurrencies to fund your accounts. You can also receive huge bonuses if you use cryptocurrencies—or any deposit method for that matter. Some Rhode Island sports bettors prefer to use MoneyGram, money orders, or cashier's checks to fund their sports betting accounts.
Do Rhode Island Sports Betting Sites Have Odds On Football?
All of Rhode Island betting sites have odds on football. If you go to the land-based sportsbooks in the state, there will be odds boards for you to check out before you make your bets on football. The same goes for the online offshore sportsbooks. You can shop around and check out the lines and decide which website has the best odds you want to bet on or if the odds in the Twin River Casinos are best for you. Since Rhode Island is part of the New England area, the state has a powerful team in the New England Patriots. Usually, betting on the Pats is the safest and easiest choice since they have won multiple Super Bowls in the past few years. Bettors from Rhode Island can shop the betting lines for the best odds on the Patriots.
Can I Bet From My Mobile Phone In Rhode Island?
You can bet from your mobile device in Rhode Island just as long as you are located within state lines. Per the Interstate Wire Act, no state-operated sportsbook can accept wagers from outside their jurisdiction. If traveling is in your future, or you prefer the variety that comes with more betting lines and odds, consider signing up with an offshore account. These online sportsbooks hold no restrictions (such as the in-state college betting ban), allowing a more inclusive betting experience.
Do Legal Rhode Island Online Sportsbooks Have Live Betting?
Yes, all of Rhode Island betting sites offer live betting for you to enjoy. These websites offer up-to-date odds and allow you to bet while the action is happening. For example, you can bet on if the Boston Celtics will hit that next free throw, or on the point total at the end of the first half. With in-game wagering, you will find plenty of adjusted moneylines, totals, and props to bet on.
Can I Join More Than One Online Sportsbook In Rhode Island?
Not only is it perfectly fine to join more than one online Rhode Island sportsbook, but it is also actually encouraged. That's because by doing so you actually give yourself the ability to shop lines. This means that you can compare odds posted by different sites and choose to take the odds that have a better payout or have a more attractive line set. Keep in mind that you can only make one account per site, but there is no limit to the number of sites you can join. The best legal offshore sites that RI residents can join now are Bovada, BetOnline, and SportsBetting.
Betting On Horse Racing In Rhode Island
Horse racing is one of the many ways you can enjoy wagering in Rhode Island. You can freely wager on horse races if you are 18 or older, along with every other gambling option available in the state. Even though there are currently no tracks, horse racing betting is allowed.
Rhode Island has an interesting history when it comes to horse races. The very first horse track in the state was called Narragansett Park and it was opened in 1934 near Pawtucket. The legendary racehorse, Seabiscuit, got his very first win in this track. Unfortunately, soon after, horse racing took a downward spiral in Rhode Island.
Narragansett Park suffered fires and financial trouble and it was forced to shut down in 1978. A second track known as Lincoln Downs opened in 1947. After years of horse racing, the track tried to switch and become a harness-racing track. Lincoln Downs had to close down in 1971. Moving on to the present, there are currently no live-racing options available in Rhode Island. If you want to bet on horses, you can head to the Twin River Casino in Lincoln and check out the racebook for simulcast wagering. Offshore operators also offer mobile racebooks for even more convenient horse betting action.
The Status Of Daily Fantasy Sports In Rhode Island
If you are a resident in Rhode Island, you might be enjoying daily fantasy sports (DFS) through sites like FanDuel or DraftKings. Even though you might be doing that, DFS is currently not regulated by the state. Rhode Island tried to pass RI HB 7825 in 2018 which would have allowed the state to regulate DFS in Rhode Island, but it ultimately failed. That doesn't mean that DFS is now illegal in Rhode Island. All this really means is that DFS operators do not have to answer to Rhode Island government on how they operate within the state. Even if lawmakers do eventually enact DFS regulations, it is unlikely that it would affect how you are currently using those websites. Those interested in fantasy contests can continue using DFS sites as much as you want without any concerns of legality.