Legal West Virginia Sports Betting Sites
West Virginia has always proven to have fun when it comes to sports, whether burning couches after a football victory or utilizing a legal West Virginia sports betting site to bet the odds. In short, residents of the state love their sports but not all of them are knowledgeable about where to find locations to wager, even though the state has legalized a sports betting industry. Whether you are a fan of Marshall University, West Virginia University, or even a school that represents the Mountain East Conference, there are betting options easily at your convenience.
The federal government overturned a two-decade-long law that prevented states from operating sportsbooks and with this, West Virginia was quick to the scene. The state became the fifth state in the nation to offer a legalized form of wagering on sports and with this change came many new laws and regulations. Our goal is to provide you with a full understanding of these laws and make you feel comfortable when engaging in the hobby, whether you are a local or not. For your benefit, we've broken it down into smaller sections just like the state broke off from Virginia during the Civil War.
West Virginia Sports Betting Laws
West Virginia legalized sports betting shortly after the federal ban dropped. The lawmakers approved Senate Bill 415 in 2018, which permitted wagering on both professional and collegiate sporting events. This bill amended all of the laws that prohibited wagering on sporting events within the state and game the West Virginia Lottery full control over the new industry. The state only allows action to be taken at existing racetrack casinos as well as the Casino Club at The Greenbrier. In December of 2018, the state finished their regulations for mobile sports betting within the state; however, they only allow for players to wager if they are located within state lines.
Operators are charged a 10% tax that goes to the West Virginia Lottery Sports Wagering Fund. The five operators of the state are required to pay a licensing fee of $100,000 and must post said license on their premises. There are no restrictions for betting on local college games like some states have adopted, nor are there any restrictions for using an overseas operator.
At the current moment, the Twin River facilities are the only sportsbooks available in West Virginia. If you want to participate in sports wagering licensed by the state, you will need to go to these physical locations. Of course, you can always go to an offshore online sportsbook if that is more convenient for you. These are still legal on top of the land-based sportsbooks that West Virginia has.
Soon, you will have other online options available for you. The state currently has RI SB 37 being discussed in the state's chambers. If this bill were to pass, it will authorize and legalize state-licensed online and mobile sports betting options. Just like with the land-based form of sports wagering, online sports betting will have the same taxation rate. You will need to register your account at the Twin River Casinos before you will be allowed to use their mobile app to make your bets. After you register your account, you are free to sports bet anywhere in West Virginia.
The Legality Of Sports Betting In West Virginia
In March of 2018, Governor Jim Justice approved the legislation that made sports betting legal and the first wager was accepted at Hollywood Casino on August 30th of that year. A year after the enactment, West Virginia has built a powerful gambling industry both on location and online. In its first six weeks, the state-run sportsbooks notched just under $10 million in wagers accepted and this number only grew once the mobile platform was established. When it comes to legal West Virginia sports betting sites, the state was certainly a pioneer in the industry.
There have been no talks of expanding the casino market into more establishments such as liquor stores or gas stations as some states have proposed. West Virginia seems quite content with the way things have worked out and are headed in the future. Their quick action to bring sports betting into legality made other states work through their legislation even faster, taking notes from the Appalachian region.
West Virginia Sports Betting Locations
West Virginia sports betting locations can be found in several cities across the state, such as Ranson, Wheeling, and even Cross Lanes. Local venues also give the option for players to bet remotely, but they may find that the options are limited compared to what is at the actual sportsbook. When using legal betting sites, however, sports enthusiasts will find the same great value and a larger variety of odds. Going down to a local WV sportsbook is still a great experience, and residents can stop by any of the casinos below:

Hollywood Casino at Charles Town Races
580 E. 5th Ave., Ranson, WV
(304) 725-7001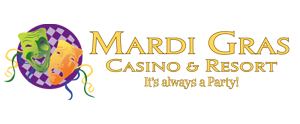 Mardi Grad Casino and Resort
1 Greyhound Dr., Cross Lanes, WV
(304) 776-1000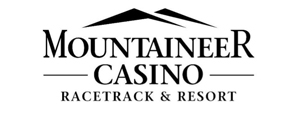 Mountaineer Casino, Racetrack, and Resort
1420 Mountaineer Circle, New Cumberland, WV
(800) 804-0468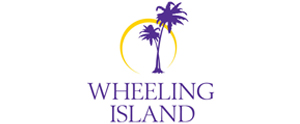 Wheeling Island Hotel-Casino-Racetrack
1 S. Stone St., Wheeling, WV
(304) 232-5050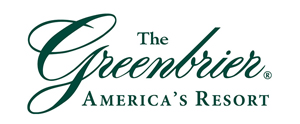 The Casino Club at The Greenbrier
101 W. Main St. White Sulphur Springs, WV
(844) 837-2466
Legal Age To Bet On Sports In West Virginia
Whether you were looking to gamble with an offshore sportsbook, at one of the facilities providing wager options in West Virginia, or through their online mobile platform, you must be 21 years or older to participate. The offshore operators will accept players as young as 18; however, we recommend waiting until you are of West Virginia gambling age just so no unwanted problems can occur.
West Virginia Sports Betting FAQ's
Has Anyone Been Arrested For Sports Betting In West Virginia?
We have not found any direct result of a player being convicted nor arrested for using legal West Virginia sports betting sites—even before the regulated options launched. Though there are licensed operators in-state, this does not limit your ability to use one that is located offshore. The only trouble you could find yourself in is if you attempt to play the odds underage.
What Should I Do If My Bank Didn't Process My Credit Or Debit Card Deposit?
This happens more than you may think in a direct result of a federal law known as UIGEA. This will prevent your bank from processing your transaction; however, West Virginia players can easily get by this situation. Visit a Kroger and get a prepaid gift card or put to use your crypto wallet should you be fortunate enough to have one.
Do West Virginia Sports Betting Sites Have Odds On Football?
Both the in-state and overseas sportsbooks allow you to gamble on West Virginia football whether you support Marshall University or WVU. Be advised that the odds may be drastically different as local operators will generally have worsened odds than their offshore counterpart. This is due to many locals putting their money on the home team, causing the line to shift greater.
Can I Bet From My Mobile Phone In West Virginia?
Mobile betting in West Virginia has very few restrictions. Not only can you utilize a state-run platform but you can also use an offshore sports book. To use the in-state operation, you must be located within state lines; however, using a safe and trusted offshore bookmaker will not restrict your ability to wager regardless of your location.
Do Legal West Virginia Online Sportsbooks Have Live Betting?
All reputable sports books have live in-play betting. West Virginia players have the ability to put their money where their mouth is and bet in support of their home team even if they are losing. Better yet, think of it as betting against your rival. During March Madness, for example, you might find player props on your favorite Mountaineer that change with the action in the game. Hit the betting lines at the perfect time, and you will see quite the luxurious payout.
Can I Have More Than One Online Sportsbook Account In West Virginia?
You can definitely have more than one online sportsbook account. Signing up is as easy as receiving a free student ticket to a Mountaineer football game. Like the student tickets, the online sportsbooks offer a reward program for players who meet certain requirements. Each online sportsbook has different benefits so be sure to check out their promotions page. You can also visit a local WV sportsbook to see if there are any food, drink, and betting promos.
Betting On Horse Racing In West Virginia
Horse racing is very much legal in the state of West Virginia. The state has even attempted to better these establishments by only allowing these venues to offer sports betting. Pari-mutuel wagering as its more commonly called, includes thoroughbred and harness racing as legal types of races in the state. The entire set of rules and bylaws can be found in the West Virginia Code Chapter 19, Article 23.
Perhaps the most famous track in West Virginia is Charles Town Races, home to the $1,250,000 Charles Town Classic, the Race for the Ribbon, and West Virginia Breeders Classic. This venue even offers simulcast horse and dog racing every day from events all around the country. Furthermore, they offer sports betting but also offer slots, table games, and an 18-table poker room. The hours of operation for all of the local horse race tracks be found on the West Virginia Racing Commission's website.
The Status Of Daily Fantasy Sports In West Virginia
Even though legislation to regulate the DFS industry in West Virginia did not pass in 2016, the state still allows for operators to provide paid and unpaid contests. 2016 Senate Bill 529 would have regulated the industry. The Senators at the time voted in favor of the measure; however, legislators on the House side could not agree upon terms and the bill died in committee.
Don't take this as a way to say there are not ways to play DFS in West Virginia as most operators accept WV players. You can discover contests that range from head to head to even tournaments of thousands of people whether you are using DFS for football, baseball, e-sports, or any sport in between. Since the failed legislation in 2016, the state has not presented any new bills to regulate the DFS industry but they seem content to let it play out as it will.