Betting on Davidson vs. Texas A&M in Super Regional Opener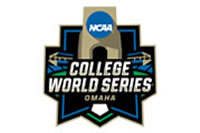 June 9th marks the beginning of the College World Series Super Regionals. 16 Teams have advanced from the original 64, and just a three-game series stands between eight of those teams and a trip to Omaha, Nebraska. Friday's schedule features four games to bet on, but the real action will be on the highly anticipated matchup between Davidson, the emerging Cinderella story in this CWS, and the Texas A&M Aggies, who have been on a roll of their own this offseason.
Davidson was slotted to participate in the Chapel Hill Regional, where they were awarded the No. 4 seed. This regional was Davidson's first appearance in NCAA tournament play. They just barely limped into the College World Series Regionals, too, with the worst record of the 64 teams invited at 33-24. The Wildcats stunned fans everywhere when they took an 8-0 lead in the first five innings of the Regional opener against host North Carolina, the No. 2 National Seed. They defeated the FGCU Eagles handily before meeting back with UNC on Sunday to determine who would advance to the Super Regional.
The Texas A&M Aggies didn't have as easy of a trip as the Davidson Wildcats. The Aggies fought through a couple of close games in their Regional to earn a place in this weekend's best of three series. Heading into the Houston Regional, Texas A&M was the No. 3 Seed. They opened against Baylor with an impressive 8-5 win. Things got a little tough when the Aggies took on Iowa, winning the game 3-2 to advance to the elimination matchup against the Regional host, Houston, finishing off the Cougars 4-3 after a nail-biting ninth inning comeback attempt.
Texas A&M will host Davidson in College Station, Texas. They might have home field advantage, but Davidson is the team with all the momentum. Which is what makes the Aggies favorable betting odds a little confusing. Davidson has won 10 of its last 11 games and is only the second No. 4 seed in NCAA CWS history to sweep their Regional. Conversely, The Aggies dropped an important SEC tournament game to Missouri, who didn't even make it to a Regional this year. They only won two of their last ten games prior to the start of the Tournament, and almost blew a lead in their elimination game against Houston.
But handicappers must think that a trip to Texas puts the Wildcats at a disadvantage because Texas A&M is favored to win their Super Regional opener, with Game 1 moneyline betting odds set at -460. Davidson is sitting at +385 moneyline odds. After seeing how they dominated in Chapel Hill, I wouldn't be surprised if a lot of people make some good money on this game. Perhaps after today's showing, the odds for tomorrow's game will even out a bit.
Both teams feature heavy hitters, which accounts for this game's high over/under. The line is set at 9 ½. Davidson and Texas A&M take each other on at 3 pm EST. Game two has been given a later show time, taking place at 6 pm EST. A tentative Game 3 is scheduled to take place on June 11th at 6 pm EST, if necessary. For all of the best and most up to date betting odds on this Super Regional Matchup, head to Bovada or BetOnline. These legal sports betting sites are the best in the business, and they offer more College World Series betting odds than any other USA sportsbook.