MLB Final Series: DraftKings To Offer World Series Contests For First Time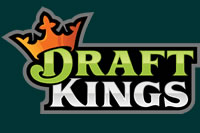 DraftKings recently announced that World Series contests will be entering their MLB product lineup. A first for the DFS leader, participants will be able to enter "MLB Final Series" contests in time for the Astros to take on the Dodgers.
A Look Inside the World Series DFS Contests
The contests will be based on the World Series, which begins Tuesday at 8:00 PM ET. The series between the Los Angeles Dodgers and the Houston Astros will be the first time that DraftKings has based contests on the championship series, largely in part to the difficulty of creating contests that rely on using the same players.
"It was always frustrating to us to that we have the ability to play DFS throughout the entire baseball regular season, postseason, all the way up to the World Series – and then nothing, because we needed two contests," stated Alex Jankowski of DraftKings.
That is why the MLB Final Series product follows a two-game structure, with Games 1 & 2, Games 2 & 3, Games 3 & 4, and so on. The contests will also have the following guidelines set:
Games will follow a salary cap model.
You can draft three hitters and one pitcher for each game.
A player will only accrue points for the game you pick them in, and you cannot draft the same player for both games.
You can draft relief pitchers.
If the World Series does not go to Game 7, the remaining contest will be closed and you will be refunded.
The scoring is exclusive to the product offering and is a hybrid of arcade and classic mode.
DraftKings Versus An Online Sportsbook
With the current legal climate of sports betting in the United States, daily fantasy sports are an alternative to betting that is both regulated and more widely accepted. DFS operators like DraftKings do not put themselves in the gambling category and instead, describe themselves as offering games of skill.
With sports betting, you are able to bet on the outcome of the World Series or on each individual game. Right now, the World Series betting odds at Bovada have the Los Angeles Dodgers favored to win the championship with their MLB Series price posted at -160. You also have other World Series betting options at legal betting sites that include game props, player props, and even the option to parlay your bets.
On the fantasy sports front, the closest you will get to parlay betting is with FastPick, a parlay based DFS product offered in New Jersey. Boom Fantasy is a fantasy product that is most similar to prop betting, with users entering contests where they answer questions based on predicted player performance.
DraftKings now having contests available on the World Series is another example of how the operator is constantly looking to innovate. You can visit DraftKings to select a contest and start drafting your lineup.