ESPN To Offer Sports Betting Show Despite Disney's Anti-Gambling Stance
The Walt Disney Company is the parent company of ESPN.
Disney contributed $20 million to delay Florida sports betting efforts.
The program will be recorded in Bristol, CT, which has yet to legalize sports betting.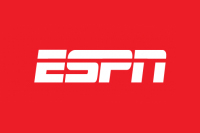 Sports betting coverage will take center stage on ESPN after the entertainment company announced the beginning of a new show called "Daily Wager".
The program, which will air Monday through Friday on ESPNews at 6 pm starting on March 11, will also be available for streaming on the ESPN app. It will cover news and information regarding betting lines guided towards the more casual bettor.
Hosted by Doug Kezirian, who has 15 years of sports betting coverage experience, the show will feature on-air experts and analysts that will review how stories in the sporting world are affecting betting lines.
"The sports betting environment has changed and interest is increasing at unprecedented levels. ESPN is going to have a strong and vibrant presence," said Norby Williamson, Executive Vice President of ESPN.
Williamson explained that the show will not handicap games but reporters will provide the news and information while the analysts will provide insights.
Daily Wagers is now one of the growing sports betting programs that ESPN provides, as Kezirian also hosts "Behind the Bets". Scott Van Pelt, on the midnight edition of SportsCenter, hosts a segment called "Bad Beats" and ESPN has a dedicated sports betting section on their website called "Chalk". The network also has a series on its ESPN+ platform called "I'll Take That Bet".
Shows about sports betting on a sports network go hand-in-hand; however, ESPN is owned by The Walt Disney Company, who has taken multiple strong stances against legalized sports betting.
In 2018, the company contributed $20 million dollars in support of Florida's Amendment 3, which provided voters the right to determine where, if any, sports betting would be held in Florida. In short, this amendment, which passed favorably, took the power out of the hands of the legislators to enact laws permitting the hobby, as we have seen nationwide.
"I don't see The Walt Disney Company certainly in the near-term getting involved in the business of gambling, and in fact, facilitating gambling in any way," said Bob Iger, CEO of Disney.
More than half of the states have introduced bills in 2019 that would either study, legalize, or expand the sports betting market that includes legal betting sites. While not all of them are poised to pass, the notion is there that this industry isn't going anywhere.
According to Zion Market Research, the worldwide online gambling market is expected to reach $94.4 billion by 2024, more than double the $45.8 billion valuation given in 2017.
ESPN's competitors have already introduced coverage of sports betting and were set to capitalize on this market but it looks like money talks, as Disney seems to be changing their mind rather quickly.