eSports: Gaming's Newest Avenue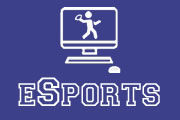 With the popularity of eSports on the rise, the sports betting industry is scrambling to build a market around it. Looking to capture a wave of millennials whose attention is turned toward online competitions, industry giants and start-ups alike are vying to lead the charge into gaming's newest avenue.
ESports refers to online video gaming, a highly competitive industry that's exploded in recent years. Proponents of eSports-based gambling have described the incorporation of betting as a natural progression, given the inherent desire people have to place wagers on anything competitive.
Up until recently, any betting on eSports was facilitated by smaller fringe players within the sports betting industry, simply because the action wasn't abundant enough to attract industry leaders. Things are beginning to change, however, as eSports grows into an undeniably viable betting market. Some describe what we're witnessing as the legitimization of eSports in North America. And with expected growth of 41% in 2017, eSports is on track to reach $1.5 billion in revenue by 2020.
One thing wondered by many is whether or not traditional sports betting models are even compatible with eSports. Some, like ArcaneBet.com CEO Tim Hurks, see no huge differences between the two, adding that online tournaments are "very competitive and have a live crowd atmosphere just like any other sport". Others, quickly point out the glaring difference in target demographics, as millennials generally don't flock to traditional sportsbooks. It should be interesting to see how well the betting industry can cater to an overwhelmingly youthful eSports market.
Perhaps one way to appeal to the modern generation will be through the use of cryptocurrency, which has seen a spike in popularity that closely parallels that of eSports. More and more, online communities are relying on cryptocurrency to safely carry out exchanges, meaning that an integration of some sort might be vital if the betting industry wants to engage the culture surrounding eSports.
Another point being discussed is the unique way millennials react to information and betting platforms. Mark McGuinness, eGaming Futurology Consultant at Mainstream Marketing and Communications, points out that younger generations have grown up with technology and therefore have higher expectations for things like user-interfaces, and a lower tolerance for negative experiences. McGuinness mentions that "the most successful eSports betting operators to date are those who have tapped into the mindset of the end-user, creating easy to navigate and simple to understand offers."
As with any burgeoning industry, there are plenty of variables yet to be worked out. The only certainty thus far is that eSports holds enormous potential to change the face of modern sports betting at legal betting sites. While that's a hefty statement, it seems hard to dispute, given the latest generation's preference for eSports, and the fact that online communities are becoming more densely populated by the day. Short of leaving vast potential on the table, the sports betting community has no real choice but to play ball with whichever industries arise, and currently, eSports looks to be the way forward.