FanDuel Is At It Again: Paying Out AAF Futures Bets
FanDuel paid out those who wagered on the Apollos to win the championship.
The move will cost the company nearly $10,000.
The sportsbook has paid bettors early on multiple occasions now.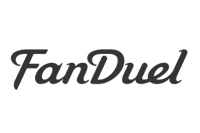 ORLANDO, Fla. – FanDuel Sportsbook is at it again with its comfort to lose money over keeping their clients happy.
This week, after the news that the Alliance of American Football was to suspend operations, sportsbooks across the country refunded straight and futures bets that were entered in their system. FanDuel, however, claimed that wasn't good enough.
With the Orlando Apollos holding the league's best record at 7-1, the sportsbook declared them the champions of the league on Twitter and paid out any customer that had an outstanding wager on the Apollos to win the league.
"We want to congratulate the Orlando players, staff and especially head coach Steve Spurrier for an impressive season. If we had the official power, FanDuel would also name Spurrier – AAF Coach of the Year," the company stated in Wednesday's press release.
Aimed to have the best customer support, this isn't the first time FanDuel has been standing alone for the benefits of their players for championship events.
For this year's College Football National Championship Game, FanDuel preemptively paid out those who wagered on the University of Alabama to win the trophy, one month before the game was played. This was a game in which the Tide lost to Clemson University by nearly 30 points. This PR move cost the technology company about $400,000 to give thanks to their customers.
For this year's Super Bowl, FanDuel allowed new bettors to have 53-1 odds on whichever team they believed would win Super Bowl 53 straight-up. Limited to the first 25,000 players, the book gave away over $5 million on this promotion, as many of the New Jersey gamblers were putting their money on the Patriots.
FanDuel will continue to be recognized as an honest company looking to create long-term customers, as this PR move will only cost the company $10,000. Also, deciding to payout the customers with site credit and not cash, it ultimately leaves it open for that money to be won by the book in the future.
While some may view this as a bad business practice, others see the genius behind these motives. Positively impacting thousands of customers will not only keep them on your site, but it will get them to potentially deposit more as well.
In reality, what is roughly $5.5 million in advertising over the course of six months to a legal betting site like FanDuel when you know you are reaching your target market?