Youthful Appeal: Gamblit Gaming Makes a Doodle Jump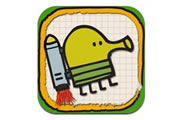 Gamblit Gaming's done it again. An industry leader in publishing real-money, skill-based games for casino floors, Gamblit recently announced their newest creation: an adapted version of the fiercely popular Doodle Jump mobile platform game.
With over 250 million lifetime downloads, Doodle Jump's popularity is proven. Originally released by development company Lima Sky in 2009, the game has since been expanded across multiple platforms like Windows, Xbox 360, and Nintendo DS.
Gamblit is no stranger to mobile games themselves, having already successfully adapted a real-money version of Jetpack Joyride, and with future plans to bring over more involved franchises like Soulcalibur. All this comes as part of an ongoing attempt to attract the youthful audience that surrounds mobile gaming.
Slated to be released in early 2018 on Gamblit's TriStation game machine, the new Doodle Jump may speak to the future of electronic casino games. In the past, successful franchises often saw their themes borrowed for slot machine-style gaming (think the Flintstones, or Centipede), but the recent rise in mobile gaming has spawned a new era where franchises can be adapted in their entirety, game mechanics and all.
While previous casino crossovers lacked any real ability to blend brands into gameplay, doing so in largely aesthetic ways (color schemes, sound effects, etc.), modern versions can duplicate every aspect, delivering a nearly identical gaming experience, only with real-money implications. And as we grow more accustomed to seeing our favorite mobile games like Fruit Ninja scaled-up and reimagined for traditional arcades, the move into legal casinos will appear all the more natural.
Gamblit has become a pioneer in appealing to the modern generation of gaming. A fact not lost on company CEO Eric Meyerhofer, who credits their success to "talent, flexibility and agility." They've certainly remained agile amongst the rise of mobile gaming, not missing a beat as popular franchises began to lend themselves more and more to casino adaptations. Likewise, Lima Sky COO Matt Turetzky is hip the game, hoping that "real-money wagering will add another level of excitement and engagement", while preserving key elements.
Whether or not Doodle Jump ushers in a new era of casino gaming at legal betting sites is yet to be seen, but one way or the other, Gamblit looks to have another successful crossover on their hands. So if you find yourself on a casino floor in 2018, keep an eye out for your favorite doodle-jumping dude.