Game Of Thrones Betting Odds Favor Bran Stark To Rule Westeros At Seasons End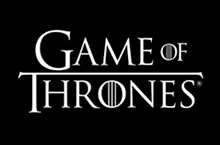 The final season of the widely popular HBO series 'Game of Thrones' premiers this Sunday, April 14, 2019, at 9 p.m. Standard Eastern Time.
Bran Stark is listed at (+220) betting odds to rule Westeros at the end of the season according to online sportsbooks.
Game of Thrones betting lines are currently not featured at any US land-based sportsbook.
It will have been exactly 595 days between the last Game of Thrones episode that was released and the premiere of the final season this upcoming Sunday, April 14, 2019. Since then fan theories have spread like wildfire and sportsbooks have taken notice.
One sportsbook in particular that has is Bovada, which currently offers 38 different futures bets for the show. Although, the ultimate futures bet featured through online betting sites and UK-based sportsbooks have been who will sit on the Iron Throne at the end of the season.
Ironically enough, legal betting sites such as Bovada have Bran Stark favored to do so, the one character in the show who can only sit due to being paralyzed from the waist down in the first episode.
Bovada has Bran Stark listed at (+220) betting odds to rule Westeros. Behind him is Jon Snow at (+350) betting odds, Sansa Stark at (+500), Daenerys Targaryen at (+700) and Gendry tied with her at (+700).
Almost every major character on the show has been featured as part of that wager, including the Night King at (+1000) betting odds to sit on the Iron Throne. However, most sportsbooks have completely ignored a popular fan theory when it comes to this bet.
People from all across the internet have claimed that Bran Stark and the Night King are in fact the same person. Their relationship started in season six where Bran Stark became the Three-Eyed Raven and saw the origins of the Night King.
There have been no payout rules set if this theory were to come true. But, those who have watched the show before know that anything can happen. The show's unpredictability is the reason for so many different wagering types being possible.
George R.R. Martin, the author of the Game of Thrones book series, has not finished writing the final book of the series. He has not revealed any final outcomes of the story, nor have any of the show's cast or crew members.
The final episode will air on May 19, 2019, and many expect to see who will hold the Iron Throne by then. That is if there is even a throne left to be had.