Gaming of Thrones: Pop Culture Meets Prop Betting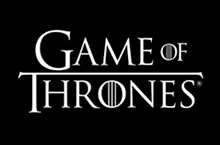 With last Sunday marking the return of television's most engrossing show, Game of Thrones, fans can find renewed vigor in wildly speculating about the future of Season 7. As a series, GoT has grown into an undeniable part of our cultural landscape, boasting a massive audience that wears their obsession with the show as a badge of honor.
It's amazing news then, that there's a newly-evolving prop bet market around the cultural phenomenon that is Game of Thrones, and it might just let you cash in on your intense fandom.
Bovada, an industry leader in online sportsbooks, now offers prop betting based on the weekly events of Game of Thrones. Championed by the site's head oddsmaker (and GoT fanatic) Pat Morrow, the action centers primarily on two things: death and the Iron Throne. Some one-off bets appear every once in a while as well, dealing with the development of limited storylines like, for example, the Season 6 episode in which Arya would recover her sight.
For those unfamiliar with the series, death is an overwhelming theme, striking down favorite characters in nearly every episode, often in unpredictable and devastating fashion. And the Iron Throne of course, well, that's the thing everyone in Westeros is so wound-up about in the first place; Cersei is currently seated there, but since one of two active prop bets available relates to who will kill her, it should be free again soon.
So, how exactly does betting on Game of Thrones work? Well right now, for example, Bovada has two prop bets posted – one concerning who will sit on the Iron Throne at the end of season 7, and the other concerning who will kill Cersei Lannister. For the former, there are 34 options you can place a wager on, ranging from the most likely, all the way down to people like Gilly, a minor character whose current line sits at an unthinkable +30,000.
Don't be discouraged though, if you were expecting more than just two lines of action, as weekly death pools do show up from time to time, offering viewers the chance to predict which character's days are numbered.
To maintain Bovada's GoT offerings, Pat Morrow meticulously watches the show each week, adjusting the lines as developments shade the way things may turn out. He's also cited Reddit as an invaluable tool, often turning there to brush up on various fan theories. Throughout the process, he's found himself shocked at the level of speculation many fans turn to, often with a frightening level of accuracy.
Commenting on the success of his prop betting brain child, Morrow says that while it's still "not up there with traditional sports betting" it has enjoyed incredible growth alongside the show's audience. Since last year, betting on GoT has increased 5 times, placing it in the range of midseason college basketball, according to Morrow.
With an expanding audience and no shortage of speculation-worthy storylines, LegalBettingSites.com thinks Game of Thrones seems to fit together quite nicely with prop betting. Even more importantly, Bovada seems to being setting a precedent that unleashes the potential of prop bets, showing that desire for engagement certainly extends well beyond the world of sports.