Justin Timberlake Super Bowl Props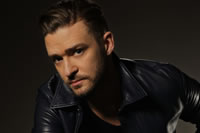 Justin Timberlake might be getting more action across the betting world than any other non-player in Super Bowl 52. Yes, he's (one of) the halftime performers, but there's an inordinate amount of interest in this aging pop star's second-ever Super Bowl appearance. Of course, that's probably because everyone still remembers his first one. As such, Justin Timberlake's Super Bowl 52 prop bets number in the several dozens across both Las Vegas casinos and legal betting sites.
Some of the most mundane Timberlake props concern things like which song he'll sing first during the fans-waving-light-sticks-around-a-portable-stage-in-the-darkened-arena-because-they're-just-so-emotionally-into-the-music nonsense at midfield. At BetDSI, "Can't Stop The Feeling!" (never heard it) leads the pack at +150, while "Sexyback" (heard it enough) is right behind at +175. You'll also be able to bet on whether or not the former NSYNC crooner will appear onstage wearing a hat of some kind (yes -140, no +110), and you can wager on what color his shoes will be when he gets under that spotlight (white is the favorite at -125, as it's the official color of the #MeToo thing the woke folk pretend to care about). Do you think he'll perform over or under 1.5 cover songs? Will JT say "Trump" during halftime, because, as a celebrity, he just can't help it? ("Yes" seems like a safe bet at +200.) Of course, the most apt bets on the various boards are whether or not "Nipplegate" will be mentioned (yes +500) and whether or not there will be another "wardrobe malfunction" (yes +1500, no -4000).
At any rate, all this goes to show exactly what a forced pop-culture spectacle the Super Bowl Halftime Show has become. I haven't watched one in over a decade, and I can't imagine they've gotten any better. At least this way, lots of otherwise disengaged people can cash in on the trite, trivial fluff that goes on while most of us are taking a bathroom break or icing down another six-pack. Ironically, gambling is the only thing keeping the Super Bowl Halftime Show from devolving into total degeneracy.