Mississippi Is Newest State To Offer Sports Betting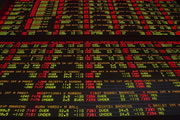 MGM is going full speed ahead in its bid to be among the first out of the gate to offer sports betting at its non-Nevada properties, and the wait is almost over. In just a few short hours, the famous Beau Rivage Resort and Casino in Biloxi, MS, and the Gold Strike Casino Resort in Tunica, MS, will be opening their on-site sports betting lounges. Yes, as expected, Mississippi is primed to be the newest state in the US to offer legal sports betting to its residents and visitors.
As such, Wednesday, August 1, should be something of a watershed moment in the history of sports wagering. Ironically, August 1 is the 26th anniversary of the first proper Mississippi casino, which was opened to the public in 1992 – the same year that the Professional and Amateur Sports Protection Act (PASPA) was passed. This, in a way, is the US casino industry's version of coming full circle.
Mississippi actually legalized sports wagering back in 2017 before PASPA was actually overturned, as their fantasy sports bill (HB 967) removed specific language barring sports betting itself (provided that PASPA was overturned or repealed). As such, the moment that the US Supreme Court overturned PASPA in May 2018, sports wagering was nominally legal in the state. It merely took two and a half months for the area pols and casinos to get their ducks in a row, a labor that will bear fruit the moment the sportsbook boards light up for the first time this Wednesday.
Despite Mississippi sportsbooks opening their doors tomorrow, there is still resistance at the state legislative level re sports wagering in general, with representative Roun McNeal (R) having recently attempted to sideline MS sports betting with HB 1113, though this nonsense died in committee after nobody else on the floor took it seriously.
Representative Becky Currie (R) also attempted to slow the adoption of Mississippi sports betting by introducing HB 1154, which sought to create some study of undetermined length and cost to "create a study committee to recommend best practice taxation policies...regarding casino sports gambling." This, too, died a quick death in committee, and Mississippi has since streamlined the process of establishing its in-state sportsbooks by simply giving oversight to the existing gambling authority. Still, you can expect meddlesome congresscritters to constantly attack the existing law in an attempt to garner votes and capital going forward.
All that said, the forecast of gaming revenue attributable to Mississippi's new sports betting industry (which will definitely expand beyond the Beau Rivage and the Gold Strike by the time the 2018 NFL season kicks off in a month's time) will likely make it difficult for these politicians to insert themselves into the discussion in any meaningful ways. Because the sports betting economy is sure to be quite strong in the Magnolia State (with hundreds of millions of dollars in projected taxable revenue), the angle any meddlesome tyrant takes to gimp the already-established sports wagering market in MS is likely to be along the lines of the erstwhile "sports protection" trope.
It's no secret that the major US sports leagues want a cut of the action, and while MS sportsbooks have no mechanism in place to pay these entities for no reason, it's not out of the question that a consortium of billionaire ball clubs could band together and pull the right criminal's leg in the right state committee to get their "fair share" of the Mississippi sportsbook handle. Hopefully, that doesn't happen, as it would drive MS wagering costs through the roof on the house takes. But if it does, just remember: You can always continue to use offshore Mississippi sportsbooks like Bovada, BetOnline, and SportsBetting to place your wagers legally and safely. Plus, at these Internet-based services, you'll never have to worry about weighted lines for locally-popular clubs, as online books don't serve individual regions but accept gamblers and sports bettors from all over the US.
To cut into their offshore competition, MS sportsbooks will eventually have to find their footing on the Internet, offering apps and mobile betting portals to their customers so that it is not necessary to physically be on-site at a casino venue in order to wager. Until that level of convenience is established, existing legal betting sites will continue to reign supreme.
So, what will tomorrow's total combined betting handle be for the Beau Rivage and the Gold Strike Casino? At $500,000, I'm taking the over.
Way over.