NBA Regulated Sports Betting Proposal: Addressing The One Percent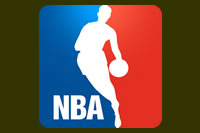 On Wednesday, the National Basketball Association finally let their guard down and testified in favor of legalized sports gambling.
Dan Spillane, an NBA attorney, spoke with the New York Senate Committee on Racing, Gaming, and Wagering and outlined a national framework for a regulated sports betting environment in the United States.
This is a monumental move, as the NBA, NFL, MLB, NHL, and NCAA have been in a six-year legal battle with New Jersey regarding the repeal of PASPA and legalized sports betting in the state.
The NBA Integrity Fee
During the testimony, Spillane discussed five key considerations that would need to be enforced should the NBA agree to legalized sports betting in the future. All of the points received overall acceptance, with the exception of guideline five:
Systems to monitor unusual betting activity.
The league would be able to restrict wagers on certain events.
Consumer protections such age restrictions for bettors and licensure for operators.
Allowance of mobile and online betting.
A 1% fee on every NBA bet made.
As you can imagine, the one percent "integrity fee" on the betting handle was a major point of contention for certain members at the hearing.
Arguments from sportsbook operators and gaming industry leaders included the notion that operators would not be able to thrive in a high tax environment, and that it would make it harder to compete with offshore books.
However, when you consider that legal sports betting has been limited to just four states since the passage of the Professional and Amateur Sports Protection Act in 1992 – with Nevada being the only single-game wagering state – is the tax actually worth fighting over?
Though opposing parties do present valid reasons for nixing the provision, the reasons that the league is calling for the "integrity fee" also makes sense.
"Without our games and fans, there could be no sports betting. And if sports betting becomes legal in New York and other states, sports leagues will need to invest more in compliance and enforcement, including bet monitoring, investigations, and education," stated Spillane.
Michael Bass, a spokesman for the league, also offered his insights on why the fee is necessary.
"Sports leagues provide the foundation for sports betting while bearing the risks it imposes, even when regulated," said Bass. "If sports betting is legalized federally or state by state, we will need to invest more in compliance and enforcement, and believe it is reasonable for operators to pay each league 1% of the total amount bet on its games to help compensate for the risk and expense created and the commercial value our product provides them. This is a similar approach to legally-regulated sports betting in other international jurisdictions."
It is hard to argue with the fact that sports betting would not be possible if not for the actual events and following that the league provides. Furthermore, the gambling-friendly countries that the NBA researched and modeled their proposal after charge fees to bookmakers, and have still been able to have thriving regulated betting markets.
Regulated Sports Betting May Happen Regardless
With the current climate surrounding sports betting in the United States, it seems as if regulated sports gambling is inevitable – no matter which side your opinion lies.
Telecommunications behemoth Verizon Wireless has already been weighing its options with sports betting. The company has over 100 million subscribers and would be able to capitalize on developing or purchasing an online sports-betting platform should wagering become legal.
The NBA and the MLB were actually involved in an Indiana sports betting bill that would authorize sports wagering – which also included a one percent fee.
It would be reasonable to speculate that all the movement by states, businesses, and the leagues is due to the perception that the Supreme Court will likely strike down PASPA during their ruling in the New Jersey sports betting case.
While it remains unclear what will happen with regulated sports betting on the state and federal levels at legal betting sites, it is clear that everyone in and outside the sports betting industry is trying to get in on their cut early.