NCAA Amends Student-Athlete Gambling Policy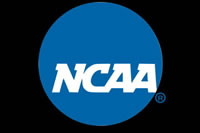 The National Collegiate Athletic Association (NCAA) has elected to change their existing sports betting policy regarding student athletes.
Before the amendment to the sports betting by laws, student-athletes found guilty of participating in sports betting related activities would be automatically disciplined. The athlete would lose at least one season of eligibility, up to a lifetime ban if the student took actions to influence the outcome of a game that they participated in. The NCAA's former zero-tolerance policy did not allow any appeals.
You may recall that in May of 2017, five University of Richmond baseball players were suspended for sports wagering. While four of the players were shortly reinstated, one had to sit out an entire year.
The NCAA has now revised the law to allow for additional review rather than guaranteed suspension.
"To promote increased fairness, the committee believes it is important to conduct a case-by-case review of sports wagering violations and also provide an appellate opportunity," wrote the NCAA Division I Council.
The modification was implemented on April 25, and the timing of the altered language is interesting, to say the least.
The Supreme Court is slated to issue their ruling on the controversial New Jersey sports betting case, Murphy vs. NCAA within weeks. If the Court rules in favor of New Jersey, states all over the nation could potentially offer legalized sports gambling – a privilege currently only held by Nevada.
While the NCAA is a plaintiff on the case along with the NBA, NHL, NFL, and MLB, it is one of the only litigants that have not started any lobbying efforts. The NBA and MLB have been vocal about their proposed sports betting model, which would allow the leagues to directly profit from sports betting should it become legal.
The NCAA has remained consistent in their opposition to sports betting, with their website reading that the association "opposes all forms of legal and illegal sports wagering, which has the potential to undermine the integrity of sports contests".
Still, it seems like more than a coincidence that the decision to amend a decades-old policy comes so close to a landmark ruling on sports betting in America.
LegalBettingSites.com thinks it is reasonable to prohibit athletes from wagering on sports in most scenarios, the NCAA may have realized that should sports betting become widely regulated, a one-size-fits-all approach may no longer work.