NIGA Teams Up With American Gaming Association To Fight PASPA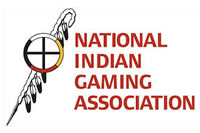 The movement against the Professional and Amateur Sports Protection Act (PASPA, 1992) just got a whole lot stronger. The newest member of the American Gaming Association's lobby group, the National Indian Gaming Association (NIGA) brings with it the influence of 184 Native American tribes. These tribes have gambling and casino interests across the entire United States, and they share a unique and crucial perspective on what a successful elimination of PASPA would entail, particularly as it relates to the regulations that will undoubtedly pop up once the ban on sports betting is overturned.
Since the Indian casino industry in America represents a near-even half of overall annual gambling revenue nationwide, feedback from the tribes is essential In petitioning the court – and popular culture – to reject PASPA and its economy-crippling junk science premise. President and CEO of the AGA, Geoff Freeman, believes that "tribal engagement will help to move the needle forward…and allow our industry to grow."
All that said, the tribes will not allow themselves to be fleeced of the binding rules stated in their contracts and compacts. Between their exclusivity rights and the constant threat of modern redefinition undercutting those rights (as with the convenient classifications of Daily Fantasy Sports and eSports), Indian casinos are going to be extremely cautious in how they proceed and exactly what they support. It is unlikely that the NIGA will abdicate all its leverage in the interest of crushing PASPA. Instead, they will probably resist widespread, 50-state federal legalization of sports betting.
Of course, that's not really in the cards. The feds cannot legalize sports betting in all or any of America's states; it can merely remove the ban on it from federal books. States will have to individually make their own decisions via specific legislation to either allow or ban sports betting at legal betting sites. It is not going to be an immediate process, and Indian casinos won't be the only ones to oppose some aspects of the inevitable developments. I expect Nevada to throw a giant fit.