New Jersey Sports Betting in Disguise?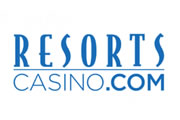 Though the Supreme Court isn't likely to finish its review of PASPA until spring of 2018, New Jersey is already taking steps to bring fantasy sports into the casino experience. With the launch of FastPick by Resorts Casino in Atlantic City, New Jersey introduced a new platform for parlay-style daily fantasy games that many are calling sports betting in disguise.
Created by Resorts Digital Gaming and featuring a unique system that pits players against the casino rather than other players, the platform bears a striking resemblance to standard parlay-style sports betting. Adapting the "win all or nothing" concept that defines parlay betting, users of FastPick will be asked to choose players within matched sets of two (Tom Brady vs Drew Brees, for example), and must correctly choose the winner of at least three sets to be paid out. Picking 5 or 10 sets correctly? Win even more.
Currently, the system's only available online (within NJ state lines), but Resorts says it will consider creating a physical space within the casino as well as adding it to their iGaming Lounge.
Legality
So, given the incredible resemblance to parlay sports betting, why does FastPick enjoy legal status? Well, the answer lies with fantasy sports and the exemptions they've been given. Back in 2006, UIGEA, or the Unlawful Internet Gambling Enforcement Act, carved out a spot for fantasy sports to exist as non-gambling entities, sparing them from prohibition.
The trouble with FastPick, some say, is that it comes dangerously close to violating the language within UIGEA. Specifically, the law states that to qualify as a fantasy sports game, and be thusly exempt from prohibition, the winning outcome must not be based "solely on any single performance of an individual athlete". With traditional fantasy sports, this quite clearly works, as the fate of your team is of a collective nature, therefore not solely reliant on any single player (David Johnson's ungodly performances aside). With FastPick however, and the "win all or lose" nature of parlay betting, the single performances are absolutely imperative to the winning or losing of your bet. Is that enough to create a major issue for FastPick? Probably not, but only time will tell.
Acknowledging the murky status of the platform's legality, Joe Brennan, CEO of SportAD, FastPick's parent company, admits their aim was to create something as close to traditional single-game sports betting as they could while remaining compliant with fantasy sport rules. "I think this is as close as you can get right now", he concluded. Many people attribute the same logic to the DFS industry, claiming their platforms were essentially reverse engineered to remain in compliance with UIGEA regulations. Whatever the case, FastPick finds themselves hiding out (for the moment) in a comfortable groove that's been afforded to them.
Back to Legal Betting Sites