PokerStars Hit With Fine For Accepting Unauthorized Sports Bets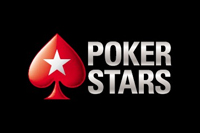 PokerStars is hit with a $10,000 fine for taking unauthorized sports bets.
Betting on New Jersey college teams is not allowed.
Lawmaker regrets putting that provision in the bill.
ATLANTIC CITY, N.J. – The state Division of Gaming Enforcement in New Jersey has hit PokerStars with a $10,000 fine for taking more than 200 bets on New Jersey college games.
The Error In Question
PokerStars, otherwise known as TSG Interactive US Services Limited, was fined on April 12 for two violations in the regulations regarding sports betting. Matt Primeaux who is the senior vice president for Strategy and Operations in the Stars Group, said that there was a "manual gating error from out international games into New Jersey."
This error caused the group to accept wagers on Rutgers and Monmouth University. Both of these teams are based in New Jersey and the state has regulations against betting on local college teams. The rule is that a sportsbook in New Jersey cannot accept a bet on a college team from the state, even if the team is currently playing out of state.
PokerStars accepted bets on Rutgers back on November 16 and then they did the same thing with Monmouth University on December 31. This led the Division of Gaming Enforcement to fine PokerStars for these transactions.
Regrets Over This Regulation
Former Senator Ray Lesniak was the original sponsor of the bill when it appeared in 2011. He said that he now regrets putting in that regulation in the bill. He said that this part of the regulation is making some people use offshore websites to gamble on sports rather than bringing that revenue back to the state.
But Lesniak also said that it was completely necessary at the time to pass the bill. There were lawmakers concerned about the integrity of college sports in New Jersey being affected by sports betting. The regulation was put in place to put their minds at ease so they would pass a sports betting bill. Lesniak does not believe that sports betting affects the integrity of college sports.
"If it's not going to affect the integrity of the pros, it's not going to affect the college kids," said Lesniak.
In the end, Lesniak believes that since the rule is in place, it must be followed despite what he thinks of it. It could be possible that New Jersey could allow for bets on their home college teams in the future. But, Lesniak said there is no appetite for that to happen right now at legal betting sites.