Showtime Announces New Sports Betting Series "Action", But Have They Gone Too Far?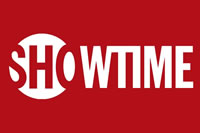 As the legalization of sports betting grows throughout the United States, so does its popularity and intrigue. Showtime hopes to catch this growing interest with their upcoming docu-series titled "Action", which follows the lives of sports bettors, bookies, and odds-makers.
Although one character, in particular, has drawn a bit of controversy. David "Vegas Dave" Oancea, who was charged with 19 felonies in January, pled guilty on account of using fake social security numbers at Las Vegas casinos.
Those in the sports betting community took to social media to express their disapproval shortly after the release of the trailer. Stephen Espinoza, President of Showtime Sports and Event Programming, explained how he fits into the series.
"Through the lens of industry professionals and real-life gamblers within every virtual layer of the business - both legal and illegal – 'Action' delivers a one-of-a-kind look as sports gambling enters a brave new world."
How The Media Is Embracing Sports Betting
While Showtime's series "Action" is the first sports betting content of its kind, LegalBettingSites.com has heard of other media companies are beginning to produce similar material.
Last week Turner Broadcasting and Caesars Entertainment announced a partnership in which the broadcasting company will house a Bleacher Report studio inside the Las Vegas Casino. The content generated there will be geared specifically toward sports wagering.
Other figures in sports and entertainment have taken notice, which is why Showtime has included them in their series.
'Action' is set to take place during this past 2018-2019 football season and will feature the likes of Seattle Seahawks Quarterback Russell Wilson, sports broadcaster Brent Musburger, and famous comedian Cousin Sal. The series will premiere 8 p.m. ET on March 24.