Apparently, The MGM CEO Is Captain Obvious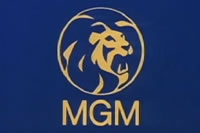 Apparently, the MGM CEO is Captain Obvious. On Thursday, Jim Murren, the CEO of MGM Resorts International – one of the largest casino owners in the US gambling industry – made perhaps the most unnecessary statement in human history at the end of his company's Q1 earnings call. Given the platform to speak, Murren had the following bit of sage wisdom and insight to deliver to his board of directors and the company's many shareholders:
"MGM is really poised to immediately take advantage of [PASPA's overturning at the Supreme Court]. Sports...as it relates to our industry we believe is a significant avenue of growth for MGM Resorts in the future."
Well, no kidding.
Seriously, did this monumentally self-evident truth really need clarification? MGM's stock has been surging all year as the news has trickled out that the Supreme Court is likely to vacate PASPA as the law of the land, which would open the door for existing casinos to offer sports betting on a state-by-state basis in areas that allow it.
Since MGM owns and operates major casinos in seven states – Nevada (where it has ample sportsbook experience, brand recognition, and cachet), New Jersey, Mississippi, Michigan, Massachusetts, Maryland, and Illinois – the chain would be making a Jersey-sized blunder to ignore PASPA this time around. Of course, to anyone who's been paying attention, that hasn't been the case, as MGM (and other top casino chains) have been central to the current PASPA debates.
One of the driving forces for the Supreme Court vacating PASPA has long been national casino chains – gambling houses that aren't completely limited to (and viewed as benefiting from) Nevada's current sports betting monopoly. MGM has been planning for the elimination of the Professional and Amateur Sports Protection Act for some time now, and there's not a chance in the world that they'd ever be caught with their pants down right at the finish line.
In fact, LegalBettingSites.com thinks many analysts and industry insiders believe that it is established companies like MGM that stand to benefit the most from the abolition of the national sports betting ban, as their brands are known and trusted throughout the US. For example, it would be trivial for companies like MGM to open up dedicated sports betting shops in states that permit such in the future, and with their infrastructure already established (MGM even has an iPhone app!), they will undoubtedly be the first to market.
One just wonders where that will leave all the legal offshore sportsbooks.