UFC 236 Betting Lines Favor Holloway For Lightweight Interim Title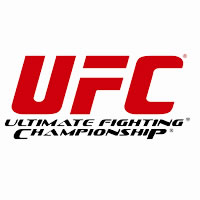 Dustin Poirier previously defeated Max Holloway in UFC 143.
Max Holloway is 13-0 in his last 13 fights.
Betting on the UFC is available at both online and land-based sportsbooks.
Fans, fighters, and bettors all have something to look forward to, as this upcoming Saturday, April 13, 2019, State Farm Arena in Atlanta, Georgia will feature UFC 236. Two main events will take place, with most sportsbooks favoring Max Holloway to defeat Dustin Poirier for the lightweight interim title.
According to the globally recognized legal betting site Bovada, the site has Holloway favored at (-225) betting odds to win and has Poirier listed as a (+175) underdog.
Holloway has not lost a fight since August of 2013, coming into UFC 236 with a record of 13-0 since and is the undisputed featherweight champion.
The lightweight title comes as an interim award due to the fact that current champion, Khabib Nurmagomedov, remains suspended from his previous fight against Connor McGregor. Khabib was suspended for nine months following the UFC 229 brawl that occurred after the match ended.
Even with the champion missing from this UFC card, the fight between Holloway and Poirier should be interesting. Poirier was the first person to defeat Holloway all the way back at UFC 143 and his past two wins have come through a knockout.
The other main event will also keep bettors locked in as Kelvin Gastelum will go toe-to-toe against Israel Adesanya for the middleweight interim title. Adesanya is the slight favorite in this matchup and is currently listed at (-175) betting odds to win.
UFC 236 will be the first pay-per-view event to be aired on ESPN+, with Prelims starting at 8 p.m. ET and the main card scheduled for 10 p.m.