Sports Betting Media Network Inks Deal With Sling TV
The Vegas Stats & Information Network will now be available on various Sling TV service plans.
Sling TV is a streaming media provider that mixes licensed content with original and live content.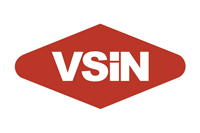 LAS VEGAS – The Vegas Stats & Information Network, or VSiN, is notable for being the first media network that focuses on sports betting and industry news. Now, VSiN has inked a deal to be featured and promoted on Sling TV, potentially expanding its reach.
With longtime sportscaster Brent Musburger on board, VSiN has in recent years been considered the premier provider of insight in the sports wagering marketplace. VSiN is based out of the South Point Hotel Casino & Spa in Sin City.
Given that the South Point boasts one of the area's busiest sportsbooks, VSiN is already at "ground zero" and is uniquely positioned to "report from the inside."
Whether or not that access translates into demand for Sling TV (or VSiN's product on Sling TV) is anyone's guess. But Brian Musburger, founder and CEO of VSiN (and Brent's longtime nephew) is optimistic.
"With more subscribers than any other live TV streaming service, Sling TV provides an amazing opportunity for us to reach the large and growing groups of sports fans seeking credible, actionable sports betting information. With this distribution deal…we are better able to reach the folks who wager on sports wherever they may be."
Is Sling TV Actually Relevant?
While getting a dedicated sports wagering product to be as deeply entrenched into the streaming media world as possible is certainly a laudable goal, this Sling TV deal is perhaps being oversold.
Musburger is promoting Sling TV as a behemoth, but most people haven't ever heard of it. By the numbers, the service is not remotely as large as Musburger boasts in his comments above.
Sling TV is a so-called "over-the-top" (OTT) streaming service that features licensed and original content and which should not be confused with the "placeshifting" Slingbox product (though both Sling TV and Slingbox properties are now owned by the Dish Network Corporation).
This categorization means that Sling TV effectively competes with other OTT-designated streaming services like Netflix, Amazon Video, Hulu, and more. In this context, Sling TV – with its 2.2 million subscribers – is comparatively tiny.
For context, Netflix has over 137 million subscribers, Amazon Prime has more than 100 million subscribers (with over 26 million video viewers in the US alone), and Hulu has over 20 million subscribers.
That said, Sling TV is bigger than YouTube TV, which has only about a million paying customers. Bear in mind that YouTube itself has about 1.8 billion active monthly users.
Sling TV isn't irrelevant by any means, but it is far from the media juggernaut it's being portrayed as by the interested parties at VSiN. As for Sling TV's customer base, there is no indication how many of the service's 2.2 million users pay for sports content, which is available in the form of multiple add-ons to the core service package.
Sports betting is hugely popular in the United States, and VSiN is in a decent position to capitalize on the pastime's mainstream prominence. But how much will the average Joe care?
Just take a look at VSiNLive, the network's YouTube channel. Each episode has fewer than 1000 live and archival views, averaging fewer than 100 views per week. The channel itself has fewer than 1300 subscribers.
And that content is free.
Back To: LegalBettingSites.com