The 9 Biggest Injuries And Updates Heading Into Week 4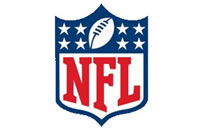 After an eventful week of explosive offensive play and plenty of close scoring games, there are still some uncertainties heading into Week 4. On the other end of all the excitement, there were quite a few injuries that left us with some question marks looking ahead to this week's matchups.
Whether you are looking for fantasy football injury updates or are headed to legal betting sites, knowing what to expect is always beneficial. We have put together a list of the latest and most significant NFL player injuries from Sunday's action that you should know about:
As if their 34-17 loss to the Minnesota Vikings was not enough, the Tampa Bay Buccaneers suffered from a handful of injuries on Sunday. Most notably, they will have to go at least a month with without star linebacker Lavonte David due to a medial ankle sprain.
The sheer number of Bucs injuries could take up half our list, so here is a quick rundown - DT Gerald McCoy was dealing with an aggravated ankle and DE Noah Spence dislocated his shoulder, all while the team was already without DT Chris Baker, CB Brent Grimes, and DE Jacquies Smith.
Philadelphia Eagles running back Darren Sproles suffered multiple injuries during their 27-24 win over the New York Giants. A hit in the second quarter by New York safety Darian Thompson left Sproles with a torn ACL and broken arm. He has been ruled out for the rest of the season. DT Fletcher Cox suffered a calf injury while LB Jordan Hicks was seen with a wrapped ankle. Both players are said to be taking it day-to-day.
Carolina Panthers wide receiver Kelvin Benjamin exited the matchup against the New Orleans Saints during the first quarter. Benjamin suffered a knee injury which caused him to miss the rest of the game, but the severity of the injury is still unclear.
Michael Crabtree, wide receiver for the Oakland Raiders, took a big hit in their loss against the Washington Redskins. The WR was removed from the game and had x-rays taken. Head coach Jack Del Rio thinks that Crabtree will bounce back without issue for Week 4, but the full green light has not been given.
Doug Baldwin, Seattle Seahawks wide receiver, suffered a groin injury in the fourth quarter against the Tennessee Titans. His MRI results came back favorable and he could possibly play this week.
Washington Redskins running back Samaje Perine is reported to be day-to-day with a bruised hand after taking a hit during the fourth quarter against the Raiders. He may be available in Week 4 against the Kansas City Chiefs but no official word just yet.
Though Melvin Gordon says his knee is good, a disappointing offensive half in his absence on Sunday's game against the Chiefs still causes some concern. The San Diego Chargers running back had an existing knee injury that became aggravated during the second half of the matchup. The bone bruise is not expected to be an issue during Week 4.
Brent Urban, Baltimore Ravens defensive end, left Wembley Stadium on Sunday with a Lisfranc foot sprain. The injury is long-term and will require surgery, meaning that Urban will likely be placed on injured reserve.
New York Giants DE Olivier Vernon suffered an ankle injury that caused him to be removed from the field during the fourth quarter of the Philadelphia Eagles matchup. Coach Ben McAddo has not given an update on Vernon's status as of yet. Running back Orleans Darkwa also suffered a back injury during their 27-24 loss to the Eagles, and it is unclear if he will be available for Week 4's game against the Tampa Bay Buccaneers.