William Hill and Mobile Apps Market Growth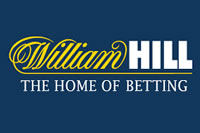 Smartphones have taken over seemingly every aspect of modern life from making grocery shopping less of a chore to getting instant quotes on car insurance. With that said, it should not come as much of a surprise to find that one of the fastest growing areas of the sports betting marketplace is the mobile wagering apps segment.
For those in the know, it also should not be much of a shock to hear that William Hill, the leading UK sportsbook and gambling site operator, which also owns several brick and mortar sportsbook on the Las Vegas Strip, is poised to take over the US sports betting market. That particular market is due to be cracked wide open any day now with what appears to be an imminent decision from the U.S. Supreme Court in favor of the New Jersey Congressional Delegation in a case on the constitutionality of the Professional and Amateur Sports Protection Act of 1992 (PASPA). As it stands, PASPA prohibits every state except Nevada, Delaware, Montana and Oregon from legalizing and regulating sports betting within their state lines, but online gambling is much more widely illegal due to a variety of other federal laws.
Still, if PASPA is declared unconstitutional over alleged violations of States' Rights issues like the Constitution's Equal Sovereignty Doctrine and overreaches into the states' ability to establish their own laws pertaining to gambling, then the federal prohibitions against various kinds of gambling will likely soon fall by the wayside as well. If that were the case, William Hill – which, due to some acquisitions back in 2012 now controls fully 55 percent of Sin City's annual sports betting take and 11 percent of the state of Nevada's annual sports wagering net revenues, would be poised to make a big impact in a US sports betting market at large. This is especially true given the success enjoyed by William Hill's mobile sports betting app structure in the United Kingdom and in Continental Europe and the growing number of consumers worldwide that use their smartphone and other mobile devices for sports betting.
A report from the Transparency Market Research agency, the overall global online gambling and sports betting market is set to consolidate around several big players, and William Hill is definitely one of those, as evinced by the good luck it had since setting up shop in Nevada several years back. The global mobile betting market is expected to top out near $100 billion within the next six years after coming in at "just" north of $42.6 billion as recently as fiscal year 2016. That said, one of the major constraining factors on the growth of the industry as a whole are the prohibitions in place on sports wagering in the United States, which by rights should be one of the biggest and most open of all sports betting marketplaces on the globe for legal betting sites.