Z Capital Purchases Daily Racing Form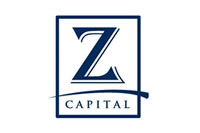 Z Capital Partners, LLC., a New York based private equity company, announced today that it has acquired Sports Information Group, the publisher of the Daily Racing Form America's leading horseracing publication.
The deal, which officially closed last Friday, demonstrates the rising significance of online sports betting as a solid bet for big-money investment. That significance has no doubt been brought on by the softening stances of the major sports leagues and the prospect of nationwide sports wagering legalization if New Jersey's much publicized Supreme Court case is successful. Z Capital founder James Zenni said his company studied the sports betting market for four years before finally sealing the deal to purchase the parent company of the 123-year-old Daily Racing Form (DRF) for a reported (but not officially confirmed) $100 million.
Daily Racing Form – America's Oldest Horseracing Publication
DRF has a long and storied history going back to the 19th century, and remains to this day America's preeminent publication covering the thoroughbred racing industry. In recent years, DRF moved into the digital space, where it publishes as many as 2,000 unique pages – featuring editorial copy, statistical data and coverage of races as well as sales and auctions – every day.
This combination of historical perspective and up-to-the-minute information made DRF.com the most heavily trafficked horse racing website on the internet. However the user access it provides to DRF Bets, its proprietary online and mobile wagering platform, is what made DRF such a prize acquisition for Z Capital's investment portfolio.
Z Capital's Gameplan for Daily Racing Form
In an interview with Bloomberg, Zenni said company's motivation was to improve DRF's online presence, which includes its aforementioned web-based horseracing betting platform. Accordingly, Z Capital has big plans for DRF's sports betting feature and the name recognition that the historic publication brings with it: it's all part of a bigger-picture push to cash in on the growing prominence, and market share, commanded by sports wagering.
Referencing last week's "GameChangers" conference by the commissioners of the major professional sports leagues, at which NBA commish Adam Silver in particular expressed his belief that the nationwide legalization of betting on sports was coming sooner rather than later, Zenni said "significant forces" were at play. Z Capital is hoping to get a toe in the door with Sports Information Group/DRF purchase, using their existing online sports wagering service as a springboard into what could soon be an exploding market.
"Let's be honest, sports betting is estimated to be hundreds of billions a year, and we actually think it might bigger than that," Zenni said in the Bloomberg interview. "Just horse racing…is about an $11 billion dollar business."
Sports Betting's Increasing Market Presence
The actual figure for total betting on horse races was $10.7 billion thus far in 2017, and that's according to a report from the Jockey Club, which also said that most all horseracing wagering happens away from a racetrack at legal betting sites. That number represents a market more than twice as big as Nevada's $4.4 billion sports book take.
With the acquisition of Sports Information Group, Z Capital will also have access to a fantasy sports website in the form of Head2Head and a sports handicapping site, StatFox, further enabling the new owners to tap into lucrative sports gaming markets. Best of all for Z Capital, that fact will hold true no matter what the Supreme Court decides in the New Jersey case.