Legal Nevada Sports Betting Sites
Nevada is home to the most sprawling sports betting industry of any state, with sportsbooks and betting lounges available pretty much everywhere. And though other states are now allowed to offer their own takes on legal sports wagering, NV – particularly Las Vegas – will always be Ground Zero for fans of the pastime. For all the most marquee events in the world of sport, NV is the de facto destination for the highest rollers and the biggest celebrities, as well as for every man—and woman—who wants to enjoy a first-class resort experience when they put their money on their favorite teams.
When it comes to legal Nevada sports betting sites, you have three ways to bet. In the Silver State, you can wager on pretty much any national and global sporting event of note by going to almost any of the 200+ casinos in the region, by using one of several dozen official apps at legal betting sites hosted by the biggest of these casinos, or by using a reputable offshore sports betting website.
Nevada is also going to be a valuable test-site for the intersection of sports and sports gambling in America going forward. The Vegas Golden Knights already play in Sin City and have so far represented the NHL with class, while the Oakland Raiders will be moving to Las Vegas, with their first season in town slated for the 2020-2021 campaign. In this way, even as other states join the sports betting bandwagon, Nevada will continue to be the primary cultural trailblazer of sports wagering's move into the mainstream.
Nevada Sports Betting Laws
Nevada has had formal sports betting laws on the books since 1949 when the pastime was officially legalized after spending the majority of the 20th century in a sort of gray-market limbo. However, once these semi-legal "turf clubs" gained full legal status in the state, though such books were initially taxed by the federal government at a 10% rate. This was deemed too high for most operators, pushing them further underground. In 1974, the US government reduced this tax to 2%, leading to a renaissance in public sports wagering for Nevada. A further reduction to 0.25% in 1983 really sealed the deal for casino resorts in the state, and sportsbooks became totally ubiquitous and remain so to this day.
In 2010, Nevada legalized online sports betting (online poker and online casino gaming followed in 2013), and the state remains at the forefront for the most forward-thinking betting products available. The Nevada Revised Statutes offer the most comprehensive treatise on gambling of any state, and every aspect of the industry is covered by existing NV laws. For example, "interactive gaming" and "interactive gaming facility" are defined NRS 463.016425 and NRS 463.016247, respectively, while "mobile gaming" is defined in NRS 463.0176 and "sports pools" are defined in NRS 463.0193.
Most states cover one or two such elements of gambling at most, but Nevada – due to its history as the leader of US betting – explicitly addresses just about everything. To find a loophole in Nevada's comprehensive sports betting laws and online gaming laws would be no small achievement!
The Legality Of Sports Betting In Nevada
Sports betting has been legal in Nevada for decades, and online sports betting is nearing its 10th anniversary in the state. As such, the pastime is typically taken for granted by both residents and visitors. However, there are still a few things it helps to be aware of if you're going to be wagering on athletics in the Silver State any time soon.
First and foremost, it is important to understand what kinds of betting are and are not allowed. Historically, most sports are supported by NV-area sportsbooks. Interestingly, though, it wasn't until 2016 that the Nevada Gaming Control Board (NGCB) approved Olympics wagers to be placed. Additionally, many folks just assume that game and broadcast props on big games like the Super Bowlare fully supported by NV books, and that's not the case. There is an NGCB guideline that sports betting be limited to "on the field of play," meaning that things like coin flips, Gatorade baths, National Anthem durations, and all the fun props associated with the biggest events aren't actually allowed.
It's also important to know how online betting works in the state. Nevada, like all other US states, remains bound by federal law. One of these, the Interstate Wire Act of 1961, prevents any NV book from legally accepting wagers from across state lines. As such, if you have an online betting account with one of the main bookmaking providers in Nevada, you can only use it if you're physically inside the state (and no, IP spoofing behind VPNs won't help you). This is known as geo-fencing. Some services that don't operate their books statewide still offer online mobile betting (and several even have official iPhone and Android apps available) but limit the product to their actual property borders. This makes betting poolside possible, and it helps guests wager from other areas of the venue (like their rooms or various bars and restaurants), but such convenience is necessarily limited.
The last thing to note about NV sportsbooks is that they do not take "entertainment" bets. You cannot place wagers on reality TV outcomes, awards ceremonies like the Grammys and Oscars, or political odds in Nevada, and though this is likely to change, it remains unclear whether the NGCB can simply issue its approval or if the state legislature has to address it specifically during an official congressional session. Regardless, such allowances seem like the most likely changes coming to NV books any time soon, as the rest of the industry is pretty much set.
Where To Legally Bet On Sports In Nevada
As stated, you have a ridiculous number of options when it comes to where to place legal sports bets in Nevada. However, some books are more noteworthy – or more famous or regal or popular – than others. These are the most sought-after sports betting destinations for Las Vegas tourists, and as such, they're where most vacationers and big game bettors like to place their wagers.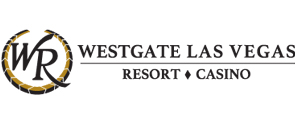 Westgate Las Vegas Resort & Casino
3000 Paradise Rd, Las Vegas, NV 89109
702-732-5111
In popular culture and mainstream circles, the Westgate SuperBook is the most cited and referenced sportsbook on the planet, and it's the most common source for gameday odds on sporting events nationwide. Outlets such as ESPN and CBS Sports often site the betting lines listed at Westgate as a reference for odds on any upcoming matchup. The Westgate sportsbook is also the largest retail sports betting facility in the world. It features 30,000 square feet of sports betting space and includes a 220-foot-by-18-foot 4K video wall and 350 seats to soak in the action. If you're a sports bettor and you plan on visiting Vegas, you will absolutely have to visit this sports wagering powerhouse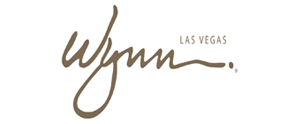 Wynn Las Vegas
3131 S Las Vegas Blvd, Las Vegas, NV 89109
702-770-7000
Another one of the nationally recognized sportsbook casinos that deserves your attention is the one located at Wynn Las Vegas. The sports betting area has recently gone under renovation and has emerged more elegant than ever. Their LED video screen wall stretches 1,600-square-feet and even features seats equipped with their own personal monitors. A new restaurant and bar also go to highlight the state-of-the-art experience that Wynn boasts among its competitors.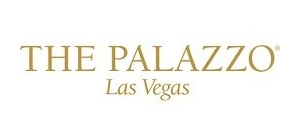 The Palazzo
3325 S Las Vegas Blvd, Las Vegas, NV 89109
702-607-7777
The Palazzo sportsbook, also known as Lagasse's stadium, is the hotel's biggest draw as they do not have a dedicated poker room. Even so, the Palazzo sportsbook is a novelty space that has a unique experience. Rather than having traditional flat row seating found in most sportsbooks, the seating at the Palazzo ascends each row, hence the name Lagasse's Stadium. While there are no desk areas with personal monitors, the priceless sports memorabilia and premium leather seating throughout the space make you feel welcome and comfortable at all times.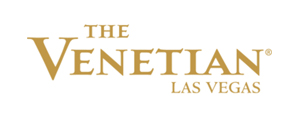 The Venetian Resort Hotel Casino
3355 S Las Vegas Blvd, Las Vegas, NV 89109
702-414-1000
The Venetian Resort sportsbook is the place to go if you want to put action on multiple events and watch them simultaneously. The video screen at the Venetian Resort is 10 x 100 feet and is able to broadcast 42 different events all at the same time. There are also 118 personal betting stations so you'll never have to worry about getting stuck in line for a sportsbook writer. If you don't feel like getting out of your seat at all, you can also use the CG Sports app for sports wagering straight from your mobile device. This app is available anywhere in the state of Nevada so even if you don't have enough time to visit the Venetian Resort during your time in Vegas, you can still access their great lines and unbeatable odds.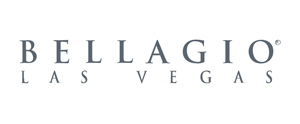 Bellagio Las Vegas
3600 S Las Vegas Blvd, Las Vegas, NV 89109
888-987-6667
The Bellagio is only slightly smaller than some of the sportsbooks we've listed so far, however, it is the perfect place to go if you want to bet on horse racing unbothered. The sports betting area features 99 individual racing monitors so that you can keep up with the ponies and make the most of every bet without someone looking over your shoulder. There are also 38 sports bar flat screens so you have a chance to watch every touchdown, 3-pointer, home run, or any other sporting event that happens that day.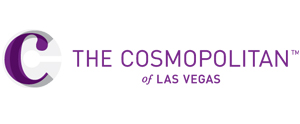 The Cosmopolitan of Las Vegas
3708 S Las Vegas Blvd, Las Vegas, NV 89109
702-698-7000
The Race and Sportsbook at The Cosmopolitan of Las Vegas is one of the most aesthetically pleasing sports betting areas in all of Nevada. Even though the area itself is smaller than some of it's Vegas competitors, the LED TV's and odds boards are set up strategically so that you never miss an important sporting event or an updated betting line. No matter if you're sitting on some of their plush individual seating or sitting at the bar, you'll be locked into the action. You'll also have access to Cosmopolitan's mobile sports betting app so you'll be able to put money down at any moment.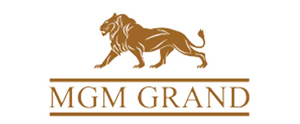 MGM Grand Las Vegas
3799 S Las Vegas Blvd, Las Vegas, NV 89109
877-880-0880
MGM Grand Las Vegas is one of the better-known brands when it comes to premiere sportsbooks in the city. With its ability to accommodate for 104 guests and present 53 channels of sports action from across the world, it's no wonder why bettors return to MGM time and time again. If you want a VIP experience you can also reserve a "Skybox" where you and 9 other guests can sit in privacy and have your own beverage server.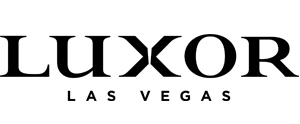 Luxor Las Vegas
3900 S Las Vegas Blvd, Las Vegas, NV 89119
702-262-4000
The Luxor sportsbook is the perfect place to bet on sports whether you're a beginner or high-roller. For beginners, they will be pleased to find the "Behind the Book" updates with all the latest analysis on sports betting action right on their website so that you can come into the Luxor informed and ready to put some money down on the biggest game that week. You'll also have the chance to wager on every major sport and individual sports like golf and Tennis. This means that you can come at any time of the year and find something to put action on.
Legal Age To Bet On Sports In Nevada
The legal age to bet on sports typically aligns with a state's general gambling age, and that's the case in Nevada. The minimum age at which you can wager at NV's many on-site and online sportsbooks is 21 years old. If you attempt to cheat your way into a casino to bet on sports at a younger age, you face serious legal consequences, so just don't do it!
That said, you will find that most legal offshore sportsbooks will accept Nevada gamblers at just 18 years of age. While you could thus sign up for and use these particular services before you're 21, the rule of thumb is to always defer to your local state laws in such matters. That means that regardless of how you wish to wager, you'll need to be at least 21 to do so in Nevada.
Nevada Sports Betting FAQs
Are Online Sportsbooks Safe To Use If You Live In Nevada?
Absolutely! Whether you're using an official app from Caesars or MGM or you're sending your wagers overseas to an offshore sportsbook, online sports betting sites are 100% safe and legal to use if you live in Nevada. Just make sure that your offshore book is a trusted, legitimate vendor, and you will have no problems with either route.
Has Anyone Ever Been Arrested For Sports Betting In Nevada?
While Nevada has historically had its fair share of underground betting stings in the years leading up to outright legalization, nobody has been arrested in the Silver State since sports betting was formally legalized. As a private individual, you will not have any legal issues betting on sporting events in Nevada. The only people to regularly face trouble with the law in NV are those who operate sportsbooks without licenses.
What Should I Do If My Bank Didn't Process My Credit Or Debit Card Deposit?
If your bank declined your credit or debit deposit when trying to fund your offshore sportsbook account, don't worry. Your card is still good, and you haven't done anything wrong. This happens very infrequently due to UIGEA banking restrictions, and you should first try using a different card if you have one. You can also use a prepaid international Visa or Mastercard gift card, and cryptocurrencies like Bitcoin are also suggested as reliable solutions.
What Is The Best Way To Fund My Nevada Sports Betting Account?
This will depend on whether or not you're using a site that is based in Nevada or one that is operated overseas. If you're using one based in Nevada your best bet will be to use a standard credit or debit card. In some cases, you'll also have the option to deposit in cash by visiting the retail sportsbook that operates the mobile site you're using, such as the William Hill sportsbook.
Online offshore sportsbooks are a bit more unique in their deposit options. If you want to avoid any possible banking hiccups and wish to fund your sports betting account quickly while maintaining high limits and avoiding fees, Bitcoin or other cryptocurrencies (like Ethereum, Litecoin, DASH, Bitcoin Cash, Cardano, Stellar, etc.) are the way to go. The next best choice is Visa or Mastercard, though overseas books also accept cashier's checks, money orders, and bank transfers.
Do Nevada Sports Betting Sites Have Odds On Football?
Any sportsbook that doesn't have odds on football will find itself out of business in a hot minute. Football is the sports betting industry's main driver, and in Nevada, history has proven the NFL season to own the odds boards like no other sport. As such, every Nevada sports betting site not only offers odds on football, but they're all practically based around the sport on a year-round basis, offering futures and long-term player props even in the offseason. When the Oakland Raiders become the Las Vegas Raiders in 2020-2021, football should further solidify its gold-standard status in the Silver State.
Can I Bet From My Mobile Phone In Nevada?
Yes! In fact, mobile betting is thought to make up nearly 60% of all official Nevada sports wagering. This takes into account only legal local books operating over the Internet and not offshore books that also operate legally in the state. Since the dramatic majority of NV bettors use these offshore sites and do so via their iPhones and Androids, mobile betting accounts for well over 95% of all actual sports betting in the state. All the top sites – both domestic and offshore – have first-rate mobile betting experiences on tap.
Do Legal Nevada Online Sportsbooks Have Live Betting?
Live betting is no longer just a sideshow amusement. Today, live betting – aka in-game betting – is a primary driver of both new-member and repeat-customer sports betting at local venues and over the Internet alike. Participating in live betting online is where the discipline really shines, though, as you can wager on the Golden Knights, the UN Wolf Pack, the Rebels, and just about every other team in America as they compete in real-time, no matter where you are.
Can I Have More Than One Online Sportsbook Account In Nevada?
Yes, you can join more than one legal online sportsbook in NV. That said, you may only join each of these sites once. Duplicate accounts at any given site will cause you to be permanently banned from said site, as this is a violation of every online sportsbook's terms of service. As long as you maintain a single account at each NV betting site, you can be a member at however many different sites you wish. Indeed, this is the best way to score a huge edge for your sports betting bankroll, as shopping lines is a crucial tool for the best bettors in the business.
What Does It Mean To Shop Lines?
Shopping for lines is the same as shopping for anything else. If you see a shirt at one store for one price, but you see the same shirt at another store for a lesser price than naturally, you're going to choose to do business with that second store. Similarly, not every sports betting site will have the same line set for a certain game. One might have a team at (-120) betting odds while another might have that same team at (-105). By being a member to multiple online sportsbooks you give yourself the chance to choose the same team and possibly save 15 dollars on your bet in the process. That means more money in your pocket and a better sports wagering experience all around.
Betting On Horse Racing In Nevada
Horse racing betting is legal in Nevada, but the state doesn't have any operational racetracks. This, perhaps more than anything (particularly given horse racing's regal status in the history of sports betting in general), is the great irony of Nevada, which caters to all gambling amusements save this one. There have been attempts to establish proper Thoroughbred and harness horse racing tracks in Las Vegas in the past, but the area simply doesn't support the activity (primarily due to the dry desert heat and the preponderance of indoor gambling that exists in the state).
Fans of the ponies needn't despair, however, as NV has a full menu of simulcast horse racing betting available at most casinos all year long. A few Vegas mainstays even still operate their old Sigma Derby contraptions, though these mechanical, randomized "horse racing" retro delights are few and far between due to their low-profit margins. Nevertheless, for the venues that continue to dedicate a bit of real estate to these old tabletop machines (like The D Las Vegas), curiosity alone is enough to drive patrons to other casino and sports betting offerings – as well as to their popular simulcast ticket windows. Chapter 466 of the Nevada Revised Statutes covers all the specifics of the state's horse betting and horse racing laws.
The Status Of Daily Fantasy Sports In Nevada
Currently, the biggest shortcoming in Nevada's gaming market is the fact that it makes no allowances for daily fantasy sports (DFS). Indeed, while DFS has been hugely popular throughout America for most of the last decade, it's not actually legal – or offered by any major provider (like DraftKings, FanDuel, or Yahoo!) – in the state. Even if you are a DFS user registered in your home state, you cannot access or use your DFS apps while physically inside Nevada.
This is largely due to the politics of DFS, as the activity is marketed specifically as an alternative to sports betting. Further, large operators do not wish to abide by NV's very specific gambling laws, and they base this on a legal approach that DFS doesn't constitute "gambling". While this strategy has allowed the activity to flourish in other states which lack legal casino gaming or sports betting, Nevada has rejected the premise outright, claiming that DFS absolutely fits the existing definition of gambling per the state statutes. Nevada has no pending daily fantasy sports legislation at this time, and the future for NV-based DFS is currently unclear. That said, the state does allow DFS operators to apply for gambling licenses, so for now, such a move is squarely in their hands.