States Primed To Offer Sports Betting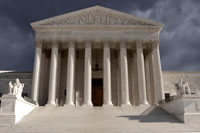 The majority decision issued by the US Supreme Court declaring the Professional and Amateur Sports Betting Act of 1992 to be unconstitutional is not going to be a boon solely for New Jersey.
In fact, there are close to two dozen states around the country that were hanging on every word coming out of Washington D.C. for the last several months as they eagerly awaited the outcome of the Garden State's case against the anti-sports betting law, known as PASPA for short. That's because a win for New Jersey - which, let's not forget, is what this SCOTUS decision was, seeing as governor Phil Murphy's name is on the case – represents a seismic shift in the world of sports betting, and the reverberations are sure to be felt nationwide.
However, with all the furor of the battles at statehouses near and far prior to a decision on PASPA, it can be, admittedly, a little difficult to keep track of all the states with stakes in the game. All the states below have either already passed legislation to legalize sports betting or are on the cusp of doing so and will now be empowered to do so more than ever before – now that PASPA has bitten the dust. These are the states that will be the first to start offering sports betting, some within as short a time frame as just a few quick weeks.
A background on the PASPA Supreme Court case
Before we take a look at the various states that are set to be the first out of the starting gates, we first need to a give a little bit of the background on this groundbreaking Supreme Court case and the momentous decision that overturned PASPA. Basically, the whole mess got started back in the late 1980s and early '90s with a coalition of pearl-clutching socially conservative politicians, their liberal killjoy colleagues on the other side of the aisle and heavily moneyed interest groups representing the major sports leagues (the NBA, NFL, NHL, MLB and NCAA were all in on it) and the major Sin City casinos (which already had sports betting enshrined in state law). This cabal decided that sports betting was not to be allowed to get off the Las Vegas Strip and they accordingly passed the law that became known as PASPA, which banned sports betting in any capacity in all states except Delaware, Montana, Oregon and, of course, Nevada.
In effect, PASPA enforced the Las Vegas monopoly on sports wagering, and what a monopoly it was: as recently as 2017, Nevada's sportsbooks took in a new record in terms of handle – fully $4.8 billion was bet on sports in America via domestic wagering platforms. However, the rise of widespread access to high speed internet in the coming years and the arrival of the online sportsbook phenomenon in particular basically put the lie to PASPA's sports betting ban. Simply put, if bettors were interested in placing wagers on their favorite teams, players and sporting events, they could simply head on over to any number of reputable, legal offshore sports betting site based in foreign countries where laws like PASPA do not apply in the first place.
Given that this was the state of affairs amongst members of the sports wagering scene, and given the comparatively high percentage (and the heavy overlap between) hardcore sports fans and serious sports bettors, it was definitely only a matter of time before the massive public approval for sports wagering achieved wider legalization. As of Monday, May 14, 2018, that is exactly what has happened, as the US has now – at least officially – joined nations around the world like Canada, the United Kingdom, France and even Australia among others in allowing legal sports betting.
At any rate the Supreme Court Justices that joined the majority decision to strike down PASPA for its various breaches of the US Constitution included Chief Justice John Roberts, Samuel Alito – who delivered the key takeaways of the opinion (which totaled out at 49 pages in length) – Elana Kagan, Neil Gorsuch and Clarence Thomas. Justice Stephen Breyer did not side with his six colleagues in the majority, but merely issued a concurrent though separate opinion of his own. Dissenting Justices on the decision were Sonia Sotomayor and Ruther Bader Ginsburg.
The States That Will Be First To Offer Sports Betting
Now, snapping back to the present day, the US Supreme Court issued a majority decision that PASPA is tacitly unconstitutional in that it violates the 10th Amendment by limiting the rights of the nation's individual constituent states with regard to their authority to regulate gambling activities as they see fit. Look no further than horse racing betting, which is widely available across the country via legal domestic operations both at the racetracks where races take place and at off-track terminals and kiosks but is indeed illegal in some states. Now that PASPA has been stricken from the federal legal rolls, it seems likely that several key states including New Jersey (naturally), New York, Delaware, Mississippi, Pennsylvania and West Virginia are going to soon be offering single game sports betting options and casino sportsbooks more generally.
For right now, we will take a quick look at the stats that will in all likelihood wind up being the first in the nation to offer sports betting options for their residents and visitors. These services will primarily be offered at brick and mortar casinos, race track facilities and probably riverboat casinos first, but online options could become available sooner rather than later. Time will tell in the latter case, but for now it remains up to the states that have already passed laws to legalize sports betting or are on the cusp of doing so to decide what kinds of wagering on sports they want to bring on line.
It is worth pointing out that at least one gaming research firm found that, based on its studies conducted in the several months just before the US Supreme Court decided to strike down PASPA, fully 32 states would be "likely" to offer sports betting within five years' time. That is to say, the following list is far from the final one record of all the states that will eventually, probably, offer sports betting at legal betting sites in the very near future.
New Jersey
The Garden State enacted a law back in 2014 that "partially repealed" its own 26ish year old ban on sports betting, which was passed around the same time as PASPA – though don't ask us why the lawmakers in those days thought that was a good idea. Now that PASPA has been declared unconstitutional, New Jersey is free to go ahead and start offering sportsbook services at its Atlantic City Casinos, and the state probably will do so within the next few weeks at Monmouth Park thanks to internationally prominent British operator William Hill. All that remains is for the state legislature to come up with some regulations for the newly legal sports betting, as the 2014 law it fought the sports leagues over in the Supreme Court merely allowed sports betting, but did not regulate the practice.
West Virginia
The Mountain State is quite close indeed to offering wagering opportunities on single games and sporting events, and it is all thanks to the strong stance taken by the West Virginia legislature on both ends of the political spectrum. Liberals and conservatives alike rallied to achieve a majority in the West Virginia statehouse that was unassailable even by the governor's veto, and that was necessary thanks to the incessant attempts by the major pro sports leagues' combined lobbying arm that was pushing for kickbacks that would have been untenable for the state's nascent sportsbooks operators. The leagues, which had been asking for payouts in the form of so-called "integrity fees" – basically rents on the use of their games that would have to be paid out by the sports betting operators to the tune of 1 percent of handle or 20 percent of adjusted gross revenue – had their aims foiled and West Virginia passed a law to regulate and, more crucially for the state coffers, to tax sports betting over the head of the leagues.
Nevertheless, the Mountain State was shaken last week by an announcement from Gov. Jim Justice that, while the state would not pay the leagues an integrity fee, he was and is looking at the casinos set to offer sports betting services to their patrons to pay what the leagues want. The governor's statement took even the heads of the state's gaming and racing commission off guard, which is understandable, considering that there is currently no language in West Virginia's sports betting legalization legislation that would pay the leagues a cent to uphold the integrity of sporting events for which they are already responsible in that regard. The latest reports coming out of West Virginia indicate that a special session to decide the issue once and for all has already been called for later in May.
Mississippi
Mississippi is one of the states that has been eyeing the developments in Washington regarding a decision on PASPA more closely than just about any other except for New Jersey, which brought the case before the highest court in the land in the first place. That's because the Hospitality State has what is perhaps the strongest – some might even call it burgeoning - casino industries in the South, and lawmakers there would absolutely love to say they had found a way to attract more visitors to Biloxi's gaming houses and collect millions upon millions of dollars in extra tax revenues. To that end, Mississippi's most recent legislative session saw state lawmakers pass a sports betting regulatory bill that would allow casinos to legally offer sportsbook services at their brick and mortar locations, with the possibility of creating online options as well as the law allows.
Going forward, now that PASPA has been laid to rest by the US Supreme Court, Mississippi's legislators will be drafting a regulatory framework for sports betting, after the approval of which 55 days will need to elapse before any action can be taken on sporting events. That being said, Biloxi's casinos will be partnering with sportsbook operators in order to get sports betting services fully up and running within the next few months, but certainly by the end of the year. The Magnolia State is in pretty desperate need of cash, and sports bettors have shown themselves to be a reliable source of it for years now, so we don't look for Mississippi's lawmakers or its casino operators to drag their feet on this one.
Pennsylvania
Pennsylvania is actually a pretty unique case among the states that have already passed legislation enabling gaming operations to legally offer sports betting. The Quaker State has had such a law on the books since late 2017 and was just waiting on the federal ban on sports betting outside of Nevada and the three other states delineated in PASPA to be lifted once the law was struck down by a decision from the US Supreme Court or by Congressional decree. Now that the SCOTUS justices, or at least the majority of them, have decided that PASPA ought to be put out to pasture, Pennsylvania's casinos are ready to go, more or less, when it comes to putting a sports betting product out there for their customers.
PA's gaming expansion bill, passed back in November of 2017, is one of the more sweeping pieces of legislation of its variety, as it included online casino games and poker in addition to sport betting. Once full authorization has gone through all the proper channels (and that is not likely to be long now that the state has the tacit go-ahead courtesy of the SCOTUS decision), Pennsylvania will also be able to offer video gaming terminals, satellite casinos and more, many of which are already on the table. The progressive attitude vis a vis sports betting and the unified front presented by Pennsylvania should help to give the Quaker State and edge in the inevitable battle that is brewing between it and New Jersey (not to mention other possible sports betting hotspots like Connecticut, Delaware and Massachusetts) to see which East Coast state will roll out a working fully fledged sportsbook the quickest.